Description
ABYSSINIAN ORGANICALLY CRAFTED OIL
CRAMBE ABYSSINICA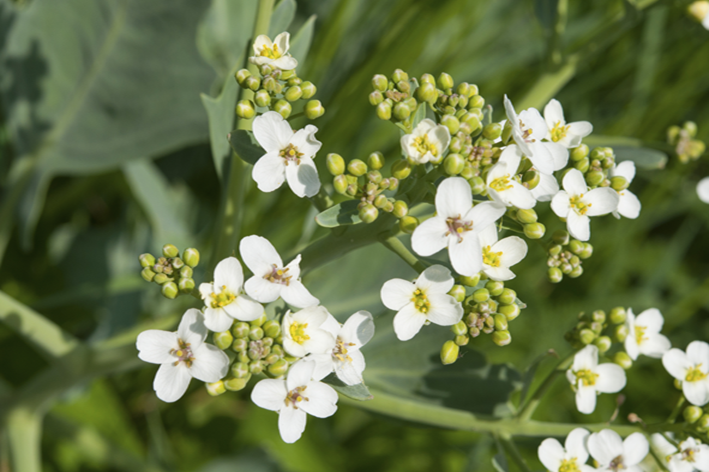 PLANT PART: SEEDS
ORIGIN: CANADA
PROCESSING METHOD: COLD-PRESSED
PROCESSING TYPE: VIRGIN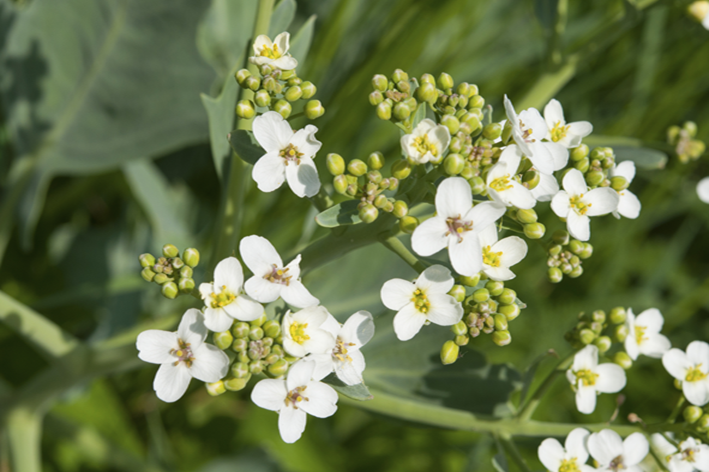 DESCRIPTION
THIS IS A SEED OIL WHICH IS NATURALLY HIGH IN ERUCIC ACID, UP TO 58%, AND IS USED AS A REPLACEMENT FOR ARGAN OIL, WITH WHICH IT SHARES EXCELLENT PROPERTIES FOR THE STRENGTHENING, GLOSS AND MANAGEABILITY OF HAIR, AND THE REHYDRATION AND PROTECTION OF DRY SKIN.
AROMATIC DESCRIPTION / SCENT: ALMOST ODOURLESS, SLIGHTLY SWEET ODOR.
COMMON USES: PERSONAL-CARE PRODUCTS AND COSMETICS.
ABSORPTION: ABSORBS QUICKLY INTO THE SKIN, LEAVING VERY LITTLE OILY FEELING.
SHELF LIFE: USERS CAN EXPECT A SHELF LIFE OF UP TO 2 YEARS WITH PROPER STORAGE CONDITIONS (COOL, OUT OF DIRECT SUNLIGHT). PLEASE REFER TO THE CERTIFICATE OF ANALYSIS FOR CURRENT BEST BEFORE DATE.
CAUTIONS: NONE KNOWN.
STORAGE: IT IS RECOMMENDED THAT COLD-PRESSED CARRIER OILS BE KEPT IN A COOL, DARK PLACE TO MAINTAIN FRESHNESS AND ACHIEVE MAXIMUM SHELF LIFE. IF REFRIGERATED, BRING TO ROOM TEMPERATURE BEFORE USING.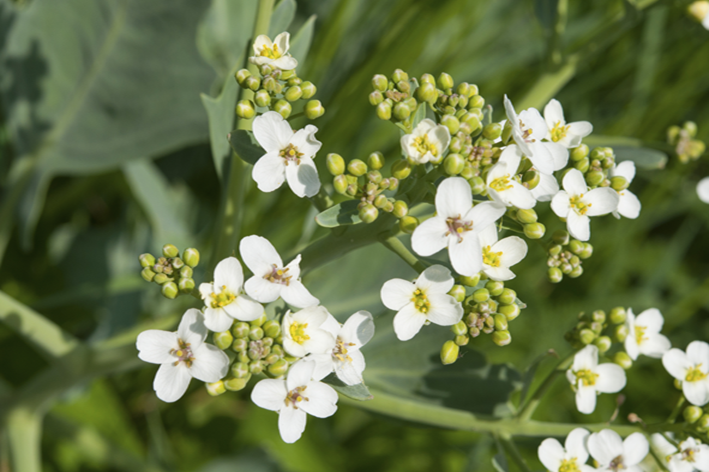 ABYSSINIAN OIL, THE LIGHT OIL WITH AMAZING SKIN SOFTENING PROPERTIES, PERFECT FOR SERUMS AND FACIAL TREATMENTS
ABYSSINIAN OIL
A BEAUTIFULLY LIGHT OIL THAT CAN SPRAYED WITH THE ADDITION OF ACRYLATES/BEHENETH-25 METHACRYLATE COPOLYMER.
ABYSSINIAN OIL COME FROM THE BRASSICA ABYSSINICA PLANT WHICH IS A VARIETY OF EUROPEAN MUSTARD PLANT. THE ABYSSINIAN PLANT IS AN ERECT ANNUAL HERB WITH LARGE PINNATELY-LOBED LEAVES. THE PLANT NORMALLY GROWS TO A HEIGHT OF 60 - 130CM DEPENDING UPON THE DENSITY OF PLANTING AND WEATHER CONDITIONERS.
THE PLANT PRODUCES SMALL AND DELICATE WHITE TO YELLOW FLOWERS THAT WILL PRODUCE THE SMALL SEEDS THAT THE ABYSSINIAN OIL IS EXTRACTED FROM
SKIN SUITABILITY OF ABYSSINIAN OIL
ABYSSINIAN OIL IS A ULTRA LIGHT CARRIER OIL THAT HAS AN EXCELLENT CUSHIONING FEELING ON THE SKIN. THE OIL SPREADS EASILY, WITHOUT ANY FEELING OF 'TACK' ON THE SKIN AND WITHOUT A FEELING OF GREASINESS. THE LIGHT NATURE OF ABYSSINIAN PROVIDES MOISTURISATION AND PROTECTION FROM WATER, WITHOUT CLOGGING THE SKINS PORES. FOR THIS REASON YOU WILL OFTEN FIND ABYSSINIAN USED AS A KEY INGREDIENT IN WATERPROOF MASCARA. THE ABILITY TO SPRAY APPLY ABYSSINIAN MAKES IT IDEAL FOR SERUMS AND LIGHT FACIAL OILS. ADD TO MASSAGE OILS TO GIVE A LIGHTER, LESS GREASY FEEL A NON-CHEMICAL WAY OF ACHEIVING SIMILAR EFFECTS TO ISOPROPYL MYRISTATE.
HAIR SUITABILITY OF ABYSSINIAN OIL
ABYSSINIAN GIVES A VERY GOOD LIPID AFTER FEEL WHEN USED IN SHAMPOO AND CONDITIONER AND CAN ELIMINATE THE FEELING OF GREASINESS. ABYSSINIAN SHOULD BE USED AT BETWEEN 1 AND 2% IN A HAIRCARE PRODUCT FOR BEST RESULTS. THE LIGHT NATURE OF ABYSSINIAN AND THE PROFILE OF IT'S FATTY ACID CHAIN, MAKE IT HIGHLY RESISTANT TO HEAT AND THEREFORE ABYSSINIAN IS AN EXCELLENT OIL TO USE AS A PRE-HAIR STRAIGHTENER TREATMENT.