Description
ACACIA GUM ARABIC POWDER
ACACIA SENEGAL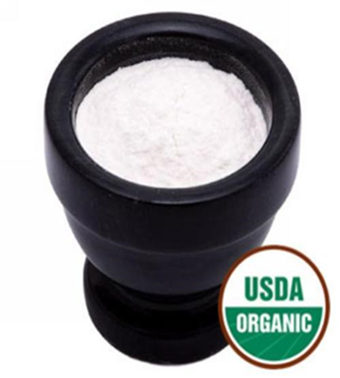 ORIGIN: NILE AREA - ETHIOPIA - EAST AFRICA - ANGOLA - MOZAMBIQUE - SOUTH AFRICA - ARABIA - IRAN - AFGHANISTAN - INDIA
THE ACACIA TREES OF THE DARFUR REGION OF SUDAN ARE HARVESTED FOR RESINS VARIOUSLY KNOWN AS GUM ARABIC, INDIAN GUM ARABIC, OR TALHA.
ALTHOUGH ACACIA TREE, ARE FOUND THROUGHOUT THE 'GUM BELT' OF SUB-SAHARAN AFRICA - CHAD -ERITREA - KENYA - MALI - MAURITANIA - NIGER - NIGERIA - SENEGAL - SUDAN
THE PLANT IS MOST ABUNDANT IN SUDAN.
THE ACACIA IS A PLANT IN THE FAMILY MIMOSACAEA, RELATED TO THE MIMOSAS OF THE SOUTHERN UNITED STATES AND A CLOSE COUSIN OF THE LEGUMES.
IT WOULD NOT BE INACCURATE TO THINK OF THE ACACIA AS A TREE-SIZED - WOODY -SPINY BEAN
THE PLANT ONLY PRODUCES ACACIA GUM UNDER ADVERSE CONDITIONS, SUCH AS POOR SOIL, DROUGHT, OR HEAT, AND DAMAGED TREES PRODUCE MORE GUM. FOR THESE REASONS, THE MOST ABUNDANT HARVEST OF ACACIA GUM PRODUCED IN SUDAN.
IN THE SOUTHWESTERN UNITED STATES POTENTIALLY TOXIC PLANT, (A SPECIES OF ACACIA) KNOWN LOCALLY AS UNA DE GATO (CAT'S CLAW) IS FREQUENTLY CONFUSED WITH THE MEDICINAL PLANT UNA DE GATO FROM THE PERUVIAN AMAZON (UNCARIA TOMENTOSA). IT IS NOT THE RAINFOREST HERB, AND IT IS NOT A SOURCE OF ACACIA GUM, ALTHOUGH IT SOMETIMES SOLD IN HIERBERAS AS EITHER OR BOTH.
CONSTITUENTS
CHEMICALLY, ACACIA GUM IS A COMBINATION OF COMPLEX POLYSACCHARIDES AND PROTEINS. ON THE MOLECULAR LEVEL, THIS ARABINO-GALACTAN-PROTEIN COMPLEX IS A BEAUTIFUL AMALGAMATION OF COMPLEX BRANCHES, TRAPPING WATER IN ITS 'FOLDS' FOR THE USE OF THE PLANT.