Description
ADEN FRANKINCENSE - SOMALIA
BOSWELLIA CARTERII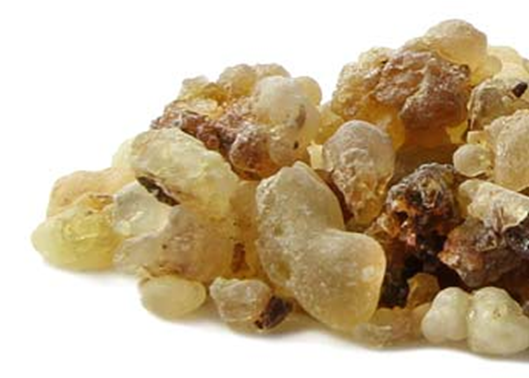 ORIGIN: SOMALIA
A SELECTION OF THE BEST TYPE
THIS SOMALI INCENSE CONSISTS OF LARGE, WELL-FORMED TEARS OF VARIOUS COLORS, SUCH AS YELLOW, REDDISH AND SOMETIMES GREENISH. WITH EACH HARVEST, A FEW POUNDS OF PARTICULARLY BEAUTIFUL TEARS APPEAR, BUT THEY ARE NOT CLASSIFIED BY THE SORTING COMPANIES. IN THE LAST DELIVERY FROM SOMALIA, I RECEIVED A BAG FROM THIS PARTICULAR SELECTION. UNFORTUNATELY, ONLY AVAILABLE WHILE STOCKS LAST.
TRADE NAME: ADEN INCENSE
HARVESTING PLACE: SOMALIA
PERFUME: LIGHT AND INTENSE CITRUS AROMA WITH SUBLIMINAL AND EARTHY BALSAMIC NUANCES.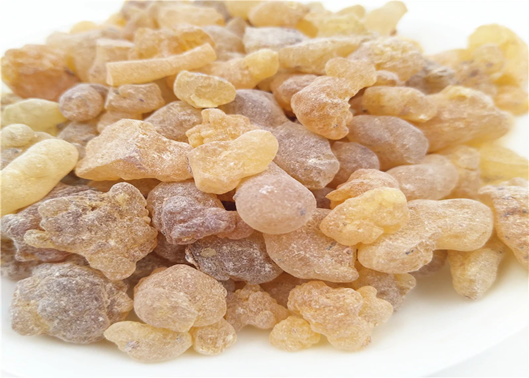 ADEN OLIBANUM (BOSWELLIA CARTERI) IN AN EXCELLENT BRIGHT INCENSE FROM YEMEN AND SOMALIA, WITH A VERY FINE AND PLEASANT SMELL THAT DISTINGUISHES IT FROM ALL OTHER TAMINS. ITS COLOR IS BRIGHT YELLOW FROM WHITE TO BEIGE AND CLEAR.
ADEN OLIBANUM IMPRESSES WITH ITS CHARACTERISTIC SWEET-SPICY AROMA WITH A DELICATE TOUCH OF BALSAMIC LEMON AT THE END. THE AROMA OF THE ADEN INCENSE IS UNFORGETTABLE.
ADEN OLIBANUM PURIFIES THE MIND AND INCREASES CONCENTRATION AND MEMORY CAPACITY. IT IS ESPECIALLY SUITABLE FOR STUDENTS AND PEOPLE INVOLVED IN MENTAL ACTIVITIES.
OBSERVE MENTAL AND SPIRITUAL CLEANSING, AWAKENING HIGHER CONSCIOUSNESS. IT ESTABLISHES A CONNECTION BETWEEN THE PHYSICAL WORLD AND SPIRITUALISM. IT CREATES A PURIFIED, SUBLIME AND RELAXING ATMOSPHERE. IT IS USEFUL IN MEDITATION AND PRAYERS.