Description
ADVENTURE PERFUME OIL BY AJMAL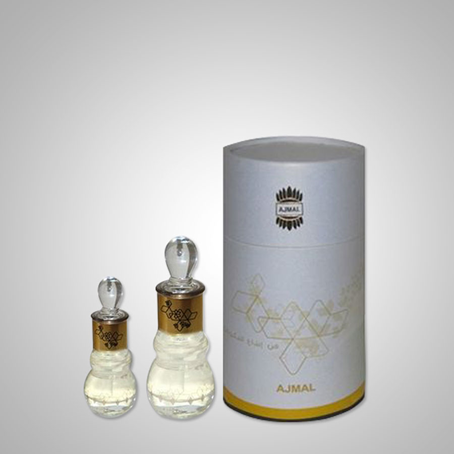 ADVENTURE PERFUME OIL IS CRAFTED ESPECIALLY FOR THE YOUNG WOMEN OF TODAY. WITH A GREAT PENCHANT FOR ADVENTURE, TRAVEL AND OUTDOORS. PERFUME OILS HAS SOFTER INGREDIENTS THAT SMELL DIFFERENT AND MORE NATURAL ON YOUR SKIN. IT DEVELOPS VERY QUICKLY ON THE SKIN AND MOISTURIZE THE SKIN. THEY DON'T FADE AWAY AS FAST AS PERFUME SPRAYS AND THEREFORE POSSESS THE BOON OF LONGEVITY, BECAUSE THE ACTUAL PERFUME ELEMENTS AND EXTRACTS.
AFFORDABLE AND EASY TO USE
THE SHEER RANGE OF PERFUME OILS IS ENORMOUS. THIS MAKES THEM VERY AFFORDABLE, WITH GREAT PRICES TOO, MAKING THEM OFFER MORE BANG FOR YOUR BUCK. WHEN USING A PERFUME OIL, YOU CAN APPLY THE OIL DIRECTLY TO THE WARM AREAS OF YOUR BODY – THE PERFUME PULSE POINTS – SUCH AS YOUR WRIST, THE INSIDE OF YOUR ELBOW, BEHIND YOUR EARS AND THE BACK OF YOUR NECK. YOU CAN APPLY AS MUCH OR AS LITTLE AS YOU WISH. OF COURSE, BECAUSE THEY ARE CONCENTRATED, THEY WILL STILL SMELL STRONGER AND RICHER, AND YET THEY'RE LESS LIKELY TO LEAVE BEHIND TRAIL LIKE AN ALCOHOL-BASED PERFUME SPRAY. ALL IN ALL, PERFUME OILS RADIATE OUTWARD FROM YOUR SKIN, MAKING YOU RADIATE FROM INSIDE OUT.
THESE ESSENCES BEAR AJMAL'S HALLMARK.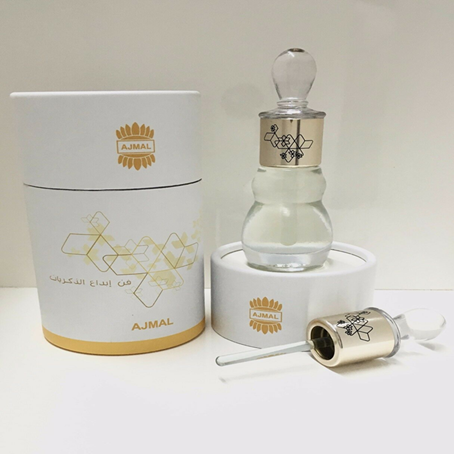 PERFUME OIL ATTAR - ITTAR
HIGH-QUALITY PERFUME OIL
CPO - CONCENTRATED PERFUME OIL
ALCOHOL-FREE
PERFUME OIL ATTAR - ITTAR
AVAILABLE IN ETHNIC CHIC BOTTLES & ALUMINUM BOTTLES
BOTTLE GLASS
3 ml - 6 ml - 12 ml - 24 ml - 36 ml - 50 ml - 100 ml
BOTTLE ALUMINUM
100 G - 250 G - 500 G - 1000 G
HOW TO USE PERFUME
MAKE SURE YOU TAKE SHOWER/BATH
OR CLEAN THE PART OF BODY YOU
WANT APPLY THE PERFUME
MOST COMMON PLACE TO USE PERFUME OIL
ARE COLLARBONES - KNEES - NECKLINES - WRIST
YOU CAN APPLY THE PERFUME OIL IN YOUR CLOTH
PERFUME STAY WAY LONGER IN CLOTH THEN BODY
NOTE THAT OIL CAN LEAVE MARK ON YOUR CLOTH