Description
AGENT PROVOCATEUR EAU EMOTIONNELLE
BY AGENT PROVOCATEUR
ATTAR PERFUME OIL DESIGNER - GRADE A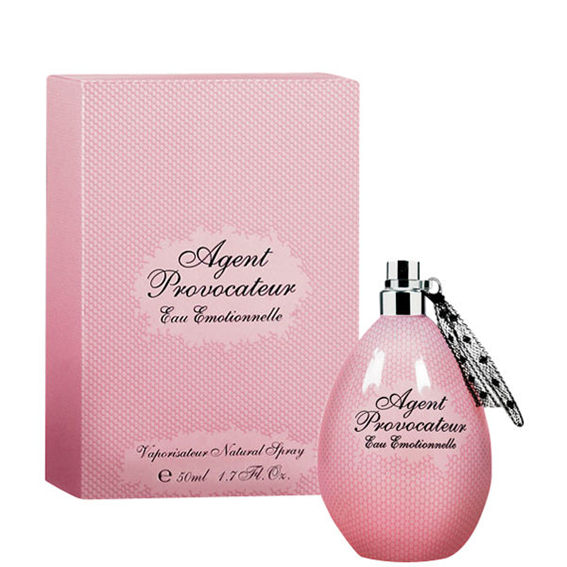 ATTAR PERFUME OIL CONCENTRATED
DESIGNER INSPIRED FAMOUS BRAND
AGENT PROVOCATEUR EAU EMOTIONNELLE BY AGENT PROVOCATEUR
THIS IS A LIGHTER VERSION OF THE SIGNATURE FRAGRANCE, NOW IN A FLIRTATIOUS AND SEXY NEW EAU DE TOILETTE.
THE COMPOSITION IS ALMOST THE SAME, BUT NOT SO STRONG AND DARK, THE SHARPNESS OF THE ORIGINAL AGENT PROVOCATEUR IS ROUNDED OUT. THE ORIGINAL SPICY-FLORAL OPENING HAS BECOME LIGHTER WITH SPICY-FRUITY NOTES OF PINK PEPPER, WILD ROSEMARY AND LIE-DE-VIN.
THE FLORAL HEART IS NOT SO WILD, SOFTENED WITH WHITE TEA AND OSMANTHUS. THE BASE IS CALMER AND LESS ORIENTAL, WITH WOODS AND MUSK.
AGENT PROVOCATEUR EAU EMOTIONNELLE PERFUME BY AGENT PROVOCATEUR, FOR WOMEN WHO WANT TO FEEL FLIRTATIOUS AND SEXY WITHOUT WEARING ANYTHING TOO HEAVY, THERE'S AGENT PROVOCATEUR EAU EMOTIONNELLE. LAUNCHED IN 2006, THIS SCENT IS MADE TO BE LIGHT AND WHIMSICAL WHILE STILL BEING ENTICING.
TOP NOTES IN THIS LIGHTHEARTED, FUN FRAGRANCE INCLUDE SPICY PINK PEPPER, WILD ROSEMARY AND LIE-DE-VIN.
MIDDLE NOTES OF ORIENTAL WHITE TEA, YLANG YLANG AND JASMINE MINGLED IN WITH BASE NOTES OF AMBER AND MUSK GIVE THIS SCENT A SOFT, DELICATE TOUCH THAT WILL LINGER ON YOUR SKIN ALL DAY.
AGENT PROVOCATEUR FIRST CAME ONTO THE FASHION SCENE IN THE UK IN 1994 AS A LUXURY LINGERIE DESIGNER. SINCE BEING LAUNCHED BY CO-CREATORS JOSEPH CORRE AND SERENA REES, THIS BRAND HAS BEEN SYNONYMOUS WITH DELICATE BEAUTY AND SENSUALITY IN BEDROOM LINGERIE. SINCE BREAKING INTO THE REALM OF PERFUME, AGENT PROVOCATEUR HAS DEVELOPED 18 PERFUMES TO DATE AND HAVE COLLABORATED WITH HIGHLY-ESTEEMED DESIGNERS SUCH AS CHRISTIAN PROVENZANO, JEAN-MARC CHAILLAN AND JEAN-CLAUDE DELVILLE. ALL PRODUCTS ARE ORIGINAL, AUTHENTIC NAME BRANDS. WE DO NOT SELL KNOCKOFFS OR IMITATIONS.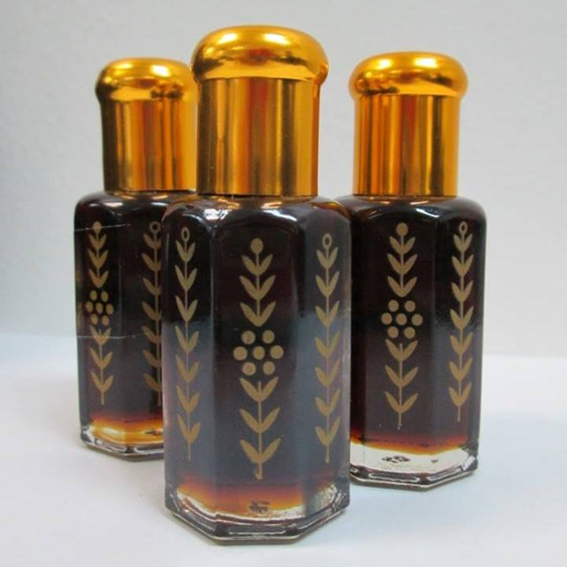 ABOUT OUR ATTARS PERFUME OILS DESIGNERS
LEGAL NOTICE: OUR FRAGRANCES SHOULD NOT BE CONFUSED WITH THE ORIGINALS. HOUSE RÁ-BENJAMIM AL OUDH HAS NO AFFILIATION WITH THE MANUFACTURER / DESIGNER.
TRADEMARKS AND COPYRIGHTS ARE THE PROPERTIES OF THEIR RESPECTIVE MANUFACTURERS AND / OR DESIGNERS. OUR INTERPRETATION OF THESE FRAGRANCES WAS CREATED THROUGH CHEMICAL ANALYSIS.
THE DESCRIPTIONS ON OUR WEBSITE ARE TO GIVE THE CUSTOMER AN IDEA OF THE PERFUME CHARACTER, NOT TO CHEAT, CONFUSE THE CUSTOMER OR INFRINGE THE MANUFACTURER / DESIGNER'S NAME AND VALUABLE TRADEMARK. WE DO NOT PRESENT OUR PRODUCTS AS ORIGINAL.
THEREFORE WE DO NOT VIOLATE ANY COPYRIGHT LAW / TRADEMARK. ANY REFERENCES TO BRAND NAMES ARE MADE FOR COMPARISON PURPOSES ONLY.
OUR VIRTUAL STORE COMPLIES WITH THE FEDERAL COMMITTEE ON TRADE POLICY DECLARATION ON COMPARATIVE ADVERTISING.
I ENCOURAGE YOU TO READ THIS FULL PAGE TO UNDERSTAND A LITTLE ABOUT THE PERFUME INDUSTRY AND WHY YOU SHOULD START USING OUR ATTARS PERFUME OIL DESIGNERS PURE INSTEAD OF PURCHASING EXPENSIVE BRAND PERFUMES THAT ARE NOT JUST A LITTLE DEAL, LONG TERM PERFUMES, THEY ARE A COMPLETE THEFT.
WHAT IS THE DIFFERENCE BETWEEN ATTING PERFUME OIL DESIGNERS AND PERFUME? PLEASE DO NOT CONFUSE OUR ATTARS PERFUME OILS DESIGNERS - PURE FRAGRANCE OILS WITH COLONIES, PERFUMES OR ESSENTIAL OILS. ATTARS PERFUME OILS DESIGNERS - FRAGRANCE OILS, ARE MUCH MORE SOPHISTICATED THAN FILLED PERFUMES. NEVER OFFENSIVE OR HAZARDOUS, LASTING AND BALANCED.