Description
AL MADINA - AL MOUNAWARA BLEND OIL
ABDUL SAMAD AL QURASHI - ASQ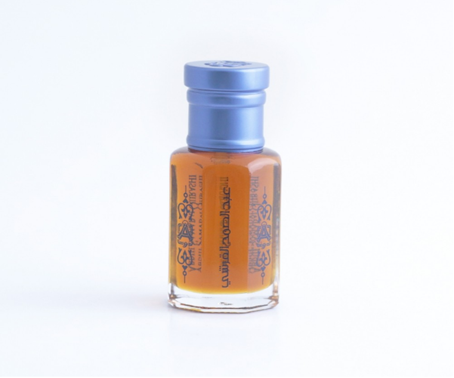 AL MADINA - AL MOUNAWARA BLEND BY ABDUL SAMAD AL QURASHI IS AN ORIENTAL WOODY FRAGRANCE FOR MEN AND WOMEN. THE SWEET-RESINOUS AMBER, RICH-SOFT SANDALWOOD, CEDAR AND THE SWEETISH-FLORAL AND INTENSELY ROMANTIC TAIF ROSE SIT PERFECTLY ON THE SENSUAL BASE OF MUSK TO CREATE A NOBLE FRAGRANCE THAT WILL ILLUMINATE YOUR SOUL.
YOU WILL LOVE THE PLEASANT EXHALTATIONS OF ABDUL SAMAD AL QURASHI AL MADINA AL MOUNAWARA BLEND IN OIL. AN EXCEPTIONAL PERFUME THAT WILL INTRODUCE YOU TO THE FOLLOWING ESSENCES: ORIENTAL - FLORAL - MUSKY - WOODY -AMBER
THE PERFUME BRAND ABDUL SAMAD AL QURASHI KNEW HOW TO COMPOSE A QUALITY PERFUME THAT IS COMBINED WITH AMBER - MUSK - SANDALWOOD - CEDAR - TAIF ROSE
ABDUL SAMAD AL QURASHI AL MADINA AL MOUNAWARA BLEND MAKES YOU WANT? SO, NOW DELIVER THIS JEWEL OF OUR PRODUCT CATALOG.
ALCOHOL-FREE - ARABIAN ATTAR
AFFORDABLE AND EASY TO USE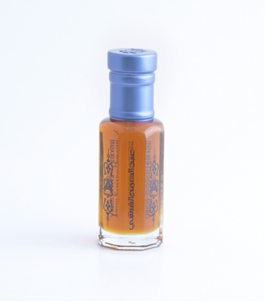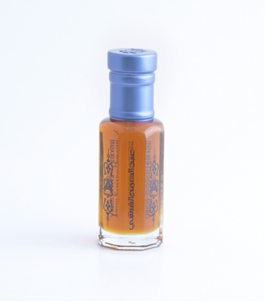 THE SHEER RANGE OF PERFUME OILS IS ENORMOUS. THIS MAKES THEM VERY AFFORDABLE, WITH GREAT PRICES TOO, MAKING THEM OFFER MORE BANG FOR YOUR BUCK. WHEN USING A PERFUME OIL, YOU CAN APPLY THE OIL DIRECTLY TO THE WARM AREAS OF YOUR BODY – THE PERFUME PULSE POINTS – SUCH AS YOUR WRIST, THE INSIDE OF YOUR ELBOW, BEHIND YOUR EARS AND THE BACK OF YOUR NECK. YOU CAN APPLY AS MUCH OR AS LITTLE AS YOU WISH. OF COURSE, BECAUSE THEY ARE CONCENTRATED, THEY WILL STILL SMELL STRONGER AND RICHER, AND YET THEY'RE LESS LIKELY TO LEAVE BEHIND TRAIL LIKE AN ALCOHOL-BASED PERFUME SPRAY.
ALL IN ALL, PERFUME OILS RADIATE OUTWARD FROM YOUR SKIN, MAKING YOU RADIATE FROM INSIDE OUT.
HIGH-QUALITY PERFUME OIL
CPO - CONCENTRATED PERFUME OIL
ALCOHOL-FREE
PERFUME OIL ATTAR - ITTAR
AVAILABLE IN CHIC BOTTLES GLASS & ALUMINUM BOTTLES
BOTTLE GLASS
3 ml - 6 ml - 12 ml - 24 ml - 36 ml - 50 ml - 100 ml
BOTTLE ALUMINUM
100 G - 250 G - 500 G - 1000 G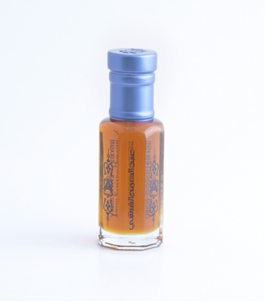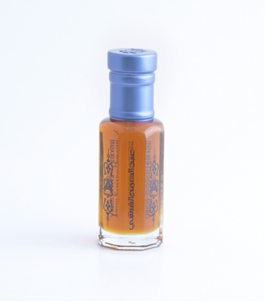 HOW TO USE PERFUME
MAKE SURE YOU TAKE SHOWER/BATH
OR CLEAN THE PART OF BODY YOU
WANT APPLY THE PERFUME
MOST COMMON PLACE TO USE PERFUME OIL
ARE COLLARBONES - KNEES - NECKLINES - WRIST
YOU CAN APPLY THE PERFUME OIL IN YOUR CLOTH
PERFUME STAY WAY LONGER IN CLOTH THEN BODY
NOTE THAT OIL CAN LEAVE MARK ON YOUR CLOTH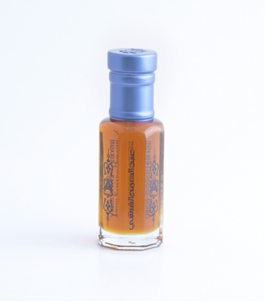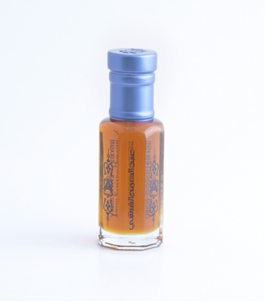 ABOUT ABDUL SAMAD AL QURASHI - ASAQ
THE HOUSE OF ABDUL SAMAD AL QURASHI HAS ITS ROOTS MORE THAN 150 YEARS AGO, WITH A FAMILY SPECIALTY IN OUD FRAGRANCES AND INCENSE. ABDUL SAMAD AL QURASHI FOUNDED THE PERFUMERY THAT BEARS HIS NAME IN 1932, WHICH IS NOW WIDELY ACKNOWLEDGED AS THE MOST LUXURIOUS PERFUMERY IN THE WORLD. ASAQ IS ALSO THE ONLY PERFUMERY IN THE WORLD THAT HAS BEEN BESTOWED WITH THE HONOR OF PERFUMING THE KISWAH, THE CLOTH THAT COVERS THE HOLY KAABA IN MAKKAH, SAUDI ARABIA.
SHIPPING-FREE ONLY IN BRAZIL
SHIPPING INFO:
WE SHIP WORLDWIDE BY FEDEX INTERNATIONAL PRIORITY, DHL OR UPS WORLDWIDE EXPRESS SAVER WITH TRACKING NUMBER. ITEM WILL BE SHIPPED ONLY AFTER PAYMENT HAS BEEN RECEIVED.