Description
AMAZON GOLD INCENSE RESIN
ORIGIN: AMAZON RAINFOREST PERU
A RARE RESIN INCENSE FROM THE RAINFOREST OF PERU.
100% PURE - NATURAL - RAW - UNPROCESSED
THIS IS A RARE, SPECIAL AND VERY VALUABLE RESIN FROM THE RAINFOREST OF PERU, COMMONLY CALLED INCIENSO (INCENSE). IT ORIGINATES FROM COMPLETELY DIFFERENT TREES THAN COPAL OR MYRRH. CONTAINS A MIX OF NUGGETS AND POWDER.
RESIN INCENSES ARE THE TOP OF THE LINE IN INCENSE BURNING. WITH THE HELP OF INCENSE CHARCOALS, YOU CAN RELEASE THE INTENSE FRAGRANCE OF THESE FINE RESIN GRANULES -- WITHOUT THE DILUTION OF A BURNING BASE OR FIXATIVES TYPICAL IN MAN-MADE STICK OR CONE INCENSE.
CLEANSING YOUR SPACE, CHANGING THE ENERGY WITH THE POWER OF SCENT OR IN RITUAL. THE BEST WAY TO BURN RESIN IS ON INCENSE CHARCOALS. PLACE THE INCENSE CHARCOALS IN A HEAT-RESISTANT CONTAINER THAT IS FILLED WITH SALT, SAND OR ASH.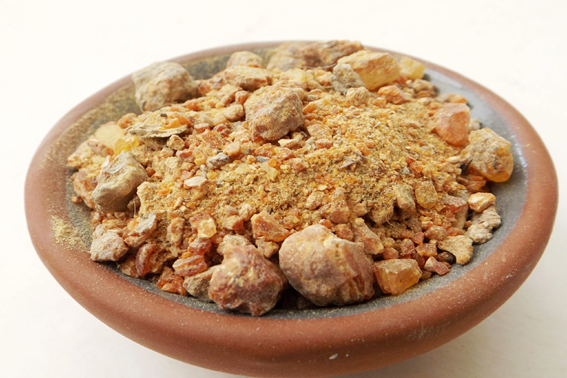 OUR AMAZON GOLD PERUVIAN RESIN INCENSE IS A RARE POWDER THAT COMES FROM THE RAINFOREST OF PERU. THIS PERUVIAN RESIN HAS A STRONG, SLIGHTLY CITRUSY SCENT, CREATING A PLEASANT SMELL. IT IS STRONGLY SOUGHT AFTER FOR ITS UPLIFTING AND ENERGIZING ABILITIES. PLUS, IT BRINGS ABOUT A SENSE OF FOCUS AND OPTIMISM. THIS IS A GREAT RESIN TO USE DURING A MANIFESTATION PRACTICE. IT IS ALSO THE PERFECT ADDITION TO ANY MEDITATION PRACTICE, PRAYER, OR RITUAL WORK.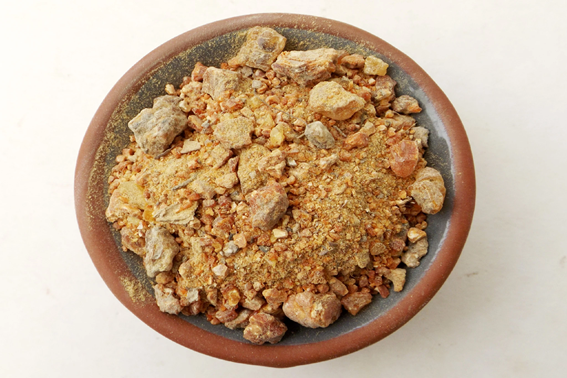 BENEFITS
OFFERS PURIFICATION AND PROTECTION
CHANGES THE ENERGY IN A ROOM
BALANCES YOUR STATE OF MIND
INCREASES CONCENTRATION AND RELAXATION
POWERFUL CHANNELING OF ENERGIES
SPECIFICATIONS:
RESINS BURN BEST ON CHARCOAL DISCS AND IN A HEAT PROOF VESSEL
YOU WILL RECEIVE A 1KG BAG OF THIS GORGEOUS RESIN POWDER (YOU WILL RECEIVE MOSTLY POWDER WITH SOME CHUNKY BITS).