Description
RAPÉ - SNUFF SACRED - CASA DO PAJÉ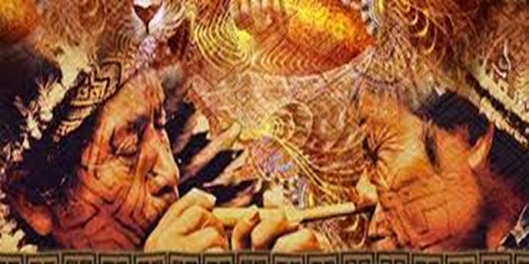 APURINÃ GREEN RAPÉ - UPLIFTING
ORIGIN: ACRE - BRAZIL AMAZON RAINFOREST
TRIBE: APURINÃ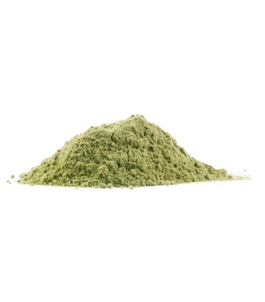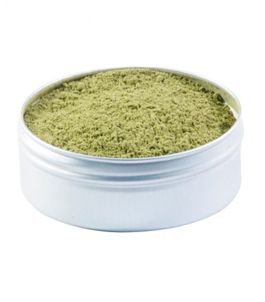 WE ARE REALLY HAPPY THAT WE CAN FINALLY SHARE THIS BEAUTIFUL AND FAMOUS APURINA WITH YOU! IT'S SO GREEN, IT'S GENTLE AND PURE! IT SMELLS LIKE FRESHLY MOWED GRASS AND STIRS THE SENSES IN A PROFOUND WAY. THIS FINELY POWDERED PLANT MIXTURE IS A TOOL FOR MEDITATION, BUT ALSO SHARPENS THE SENSES AND CAN REALLY UPLIFT THE SPIRIT. IT CONTAINS FRESH GREEN MAPACHO LEAVES.
THE APURINA PEOPLE
WE SOURCED THIS RAPÉ FROM THE APURINA-PEOPLE WHO LIVE IN THE SOUTHERN AMAZON REGION, RIGHT ON THE BORDER OF BRAZILIAN STATE OF ACRE. THEY REMAIN ELUSIVE AND SECRETIVE WHEN WE ASK THEM ABOUT THEIR RAPÉ. THE RECIPE IS A WELL-KEPT SECRET, WHICH THE APURINA WILL NOT DISCLOSE FOR ANY PRICE. IT WOULDN'T BE THE FIRST TIME THAT FOREIGNERS STEAL THE ANCIENT PLANT WISDOM OF TRIBAL CULTURES. SO, WE CAN REALLY UNDERSTAND THEIR REASONS TO KEEP THIS A WELL-KEPT SECRET.
A RARE PRODUCT
THE PLANTS AND HERBS THE APURINA USE FOR THEIR TYPICAL GREEN SNUFF ARE NOT SPECIFICALLY FARMED OR CULTIVATED. INSTEAD, THEY GATHER THE PLANTS IN THEIR "TERREIRO DOS ANCESTRAIS". THE APURINA LIVE IN HARMONY WITH THESE LANDS.
NOT ONLY BECAUSE THESE ARE SACRED LANDS WHERE THEY HONOUR THEIR ANCESTORS, BUT ALSO BECAUSE THE APURINA ACKNOWLEDGE THEIR EXISTENCE TO BE PART OF A COLLECTIVE CONSCIOUSNESS. ALL LIVING BEINGS ARE PART OF THIS INCLUDING PLANTS. WITH GREAT CARE AND GRATEFULNESS, THESE PLANTS ARE BEING HARVESTED ONLY WHEN MOTHER EARTH IS CAPABLE TO GIVE. THIS MAKES APURINÃ A RARE AND UNIQUE PRODUCT. THE CONTENT MAY VARY, ACCORDING TO THE SEASON AND THE PLANTS THAT ARE AVAILABLE FOR HARVEST AT A PARTICULAR MOMENT.