Description
BEYO - SOMALI OLIBANUM
BOSWELLIA CARTERII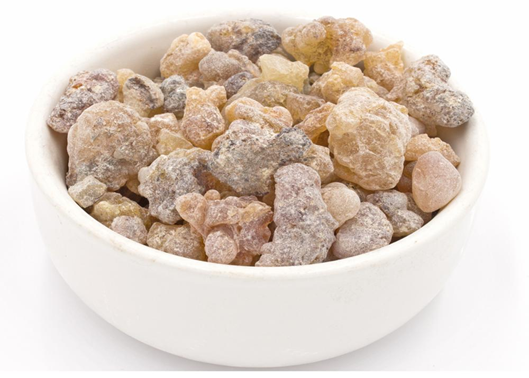 ORIGIN: SOMALIA
BEYO - SOMALI OLIBANUM - FRANKINCENSE - 1ST QUALITY
THIS SOMALI OLIBANUM INCENSE IS OF GOOD QUALITY WITH MEDIUM-SIZED FEATURES.
THE INCENSE PICKERS FROM WHOM WE OBTAIN THIS INCENSE LIVE PARTLY OR ENTIRELY FROM THE COLLECTION OF THE INCENSE.
THE RESIN IS HARVESTED WILD AND HANDPICKED.
TRADE NAME: BEYO - MOXOR - MOHOR INCENSE
HARVESTING PLACE: SOMALIA
PERFUME: LIGHT AND INTENSE CITRUS AROMA WITH SUBLIMINAL AND EARTHY BALSAMIC NUANCES.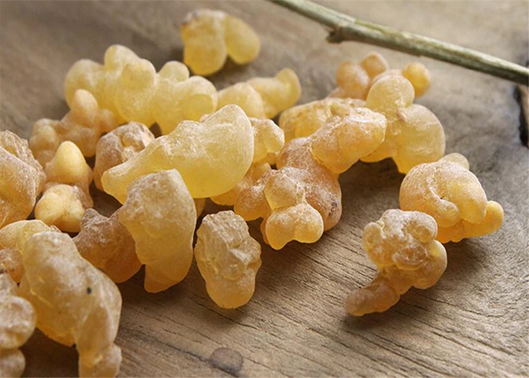 ALSO CALLED OLIBANUM, OLIBANUM IS AN AROMATIC RESIN OBTAINED FROM TREES OF THE GENUS BOSWELLIA, BOSWELLIA CARTERI. BOSWELLIA TREES GROW IN NATURE WITHOUT HUMAN INTERVENTION AND, THEREFORE, ARE 100% NATURAL AND ORGANIC.
BOSWELLIA IS A BOTANICAL MEDICINE RECOGNIZED FOR ITS NATURAL FAST-ACTING ANTI-INFLAMMATORY PROPERTIES. OUR OLÍBANO IS HARVESTED FROM BOSWELLIA TREES NATIVE TO SOMALILAND AND SOMALIA. BOSWELLIA TREES SECRETE RESINS THAT CONSIST OF ESSENTIAL OILS, GUM AND TERPENOIDS. BOSWELLIC ACIDS, CONTAINED IN TERPENOIDS, ARE THE ACTIVE CONSTITUENTS OF BOSWELLIA.
WILD EXTRACTION OR BEATING OF OLIBANUM TREES INVOLVES MAKING DELIBERATE INCISIONS IN THE BARK TO ALLOW A MILKY LIQUID TO OOZE OUT. THIS VISCOUS OIL GUM RESIN THEN RESINIFIES OR HARDENS UPON EXPOSURE TO AIR IN TEARS OR DROPLETS.
FRANKINCENSE - OLIBANUM FROM NORTHERN SOMALIA KNOWN FOR USES IN PERFUME INDUSTRY AND CHURCH USAGE THROUGHOUT THE WEST. ALSO GOES BY THE NAME BEYO AND OLIBANUM.
THIS IS A HIGH QUALITY RESIN OF MEDIUM TEARS, TAN PALE HONEY COLORED. CONSIDERED BY MANY TO BE SOME OF THE FINEST FRANKINCENSE IN THE WORLD. MANY COLLECTORS AND THEIR FAMILIES SURVIVE WHOLLY OR PARTLY ON INCOMES FROM COLLECTION. THE GUMS COME FROM THE TREES WHICH GROW ON ROCKY SLOPES AND GULLIES MAKING COLLECTION HAZARDOUS.
THIS BEYO FRANKINCENSE RESIN PRODUCE BEAUTIFUL LIGHT, BRIGHT, CITRUS AROMAS WITH SLIGHT UNDERLYING WOODY AND BALSAMIC TONES.