Description
BLACK MUSCS BY ALEXANDRE J
ATTAR PERFUME OIL DESIGNER - GRADE A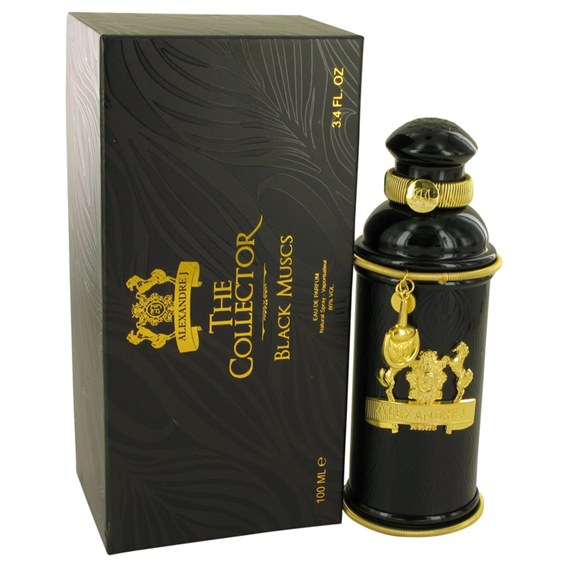 ATTAR PERFUME OIL CONCENTRATED
DESIGNER INSPIRED FAMOUS BRAND
MORNING MUSCS BY ALEXANDRE J
IS A WOODY FLORAL MUSK FRAGRANCE FOR WOMEN AND MEN
BLACK MUSCS WAS LAUNCHED IN 2012
TOP NOTES: BERGAMOT - LEMON
MIDDLE NOTES: VIOLET - ROSE - PATCHOULI
BASE NOTES: AMBER - MUSK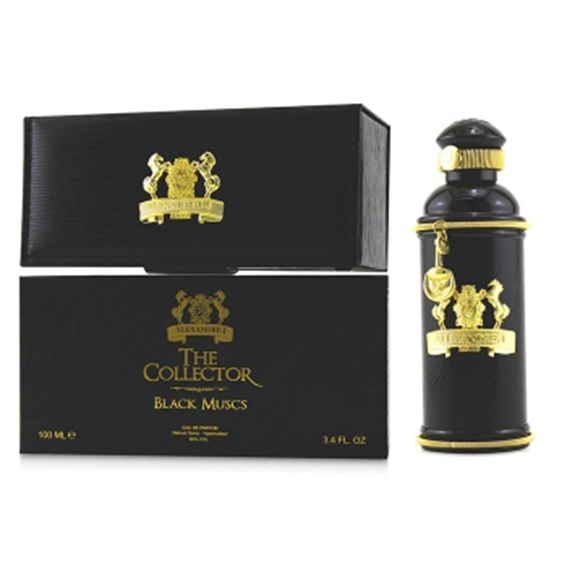 BLACK MUSCS PERFUME BY ALEXANDRE J, BLACK MUSCUS BY ALEXANDRE J IS AN EXPERIENCE IN AND OF ITSELF, AND A SINGLE WHIFF EVOKES A JOURNEY THROUGH TIME, ACROSS MULTIPLE PLACES AND THROUGH THE ELEMENTS.
THE COLOGNE'S FLORAL AND FRUITY SCENTS ARE TOPPED OFF WITH MUSKY AMBER.
TOP NOTES OF LEMON AND BERGAMOT LEND A FRESH AND AIRY APPEAL WHILE MIDDLE NOTES OF PATCHOULI, ROSE AND VIOLET SOFTEN THE STRONGER FLAVORS AND PROVIDE A FEMININE TOUCH.
THE SCENT IS LONG-LASTING AND JUST MILD ENOUGH FOR BOTH DAY AND NIGHTTIME WEAR.
A PAINTER, SCULPTURE AND PERFUMER, ALEXANDRE J IS TRULY AN ARTIST. HIS IMAGINATIVE SIDE DRIVES HIM TO EXPLORE OTHER CULTURES FOR INSPIRATION AND TO CREATE SCENTS THAT BRING TO LIFE NEW WORLDS AND PLACES BEYOND ONE'S WILDEST IMAGINATION.
EACH OF HIS INGREDIENTS IS SELECTED TO TELL A STORY AND COMBINE TO BRING IT TO LIFE. THE PERFUMER HAS A NEVER-ENDING THIRST FOR KNOWLEDGE AND SEEKS TO UNDERSTAND PEOPLE, PLACES AND THINGS OUTSIDE OF HIS REALITY THROUGH EXTENSIVE RESEARCH.
ALL PRODUCTS ARE ORIGINAL, AUTHENTIC NAME BRANDS. WE DO NOT SELL KNOCKOFFS OR IMITATIONS.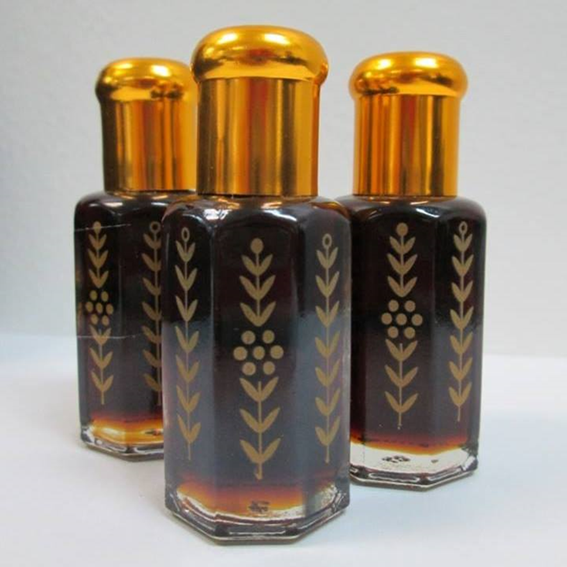 ABOUT OUR ATTARS PERFUME OILS DESIGNERS
LEGAL NOTICE: OUR FRAGRANCES SHOULD NOT BE CONFUSED WITH THE ORIGINALS. HOUSE RÁ-BENJAMIM AL OUDH HAS NO AFFILIATION WITH THE MANUFACTURER / DESIGNER.
TRADEMARKS AND COPYRIGHTS ARE THE PROPERTIES OF THEIR RESPECTIVE MANUFACTURERS AND / OR DESIGNERS. OUR INTERPRETATION OF THESE FRAGRANCES WAS CREATED THROUGH CHEMICAL ANALYSIS.
THE DESCRIPTIONS ON OUR WEBSITE ARE TO GIVE THE CUSTOMER AN IDEA OF THE PERFUME CHARACTER, NOT TO CHEAT, CONFUSE THE CUSTOMER OR INFRINGE THE MANUFACTURER / DESIGNER'S NAME AND VALUABLE TRADEMARK. WE DO NOT PRESENT OUR PRODUCTS AS ORIGINAL.
THEREFORE WE DO NOT VIOLATE ANY COPYRIGHT LAW / TRADEMARK. ANY REFERENCES TO BRAND NAMES ARE MADE FOR COMPARISON PURPOSES ONLY.
OUR VIRTUAL STORE COMPLIES WITH THE FEDERAL COMMITTEE ON TRADE POLICY DECLARATION ON COMPARATIVE ADVERTISING.
I ENCOURAGE YOU TO READ THIS FULL PAGE TO UNDERSTAND A LITTLE ABOUT THE PERFUME INDUSTRY AND WHY YOU SHOULD START USING OUR ATTARS PERFUME OIL DESIGNERS PURE INSTEAD OF PURCHASING EXPENSIVE BRAND PERFUMES THAT ARE NOT JUST A LITTLE DEAL, LONG TERM PERFUMES, THEY ARE A COMPLETE THEFT.
WHAT IS THE DIFFERENCE BETWEEN ATTING PERFUME OIL DESIGNERS AND PERFUME? PLEASE DO NOT CONFUSE OUR ATTARS PERFUME OILS DESIGNERS - PURE FRAGRANCE OILS WITH COLONIES, PERFUMES OR ESSENTIAL OILS. ATTARS PERFUME OILS DESIGNERS - FRAGRANCE OILS, ARE MUCH MORE SOPHISTICATED THAN FILLED PERFUMES. NEVER OFFENSIVE OR HAZARDOUS, LASTING AND BALANCED.