Description
BLACK SAGE - MUGWORT ORGANIC
ARTEMISIA VULGARIS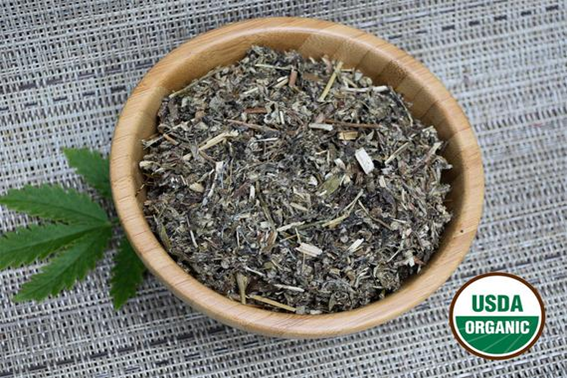 ORIGIN: BULGARIA
LEAVES & STEMS LOOSE - CUT & SIFTED - WILD-CRAFTED - ORGANIC
BLACK SAGE OR MUGWORT IS TRADITIONALLY USED FOR CLEANSING, PURIFICATION AND TO RID NEGATIVE ENERGY. THE TOP OF THE LEAF IS A DARK GREEN AND THE UNDERSIDE IS A SILVER WHITE.
BECAUSE WE IMPORT OUR HERBS DIRECTLY THEY ARE FRESH, POTENT, AND VERY HIGH QUALITY.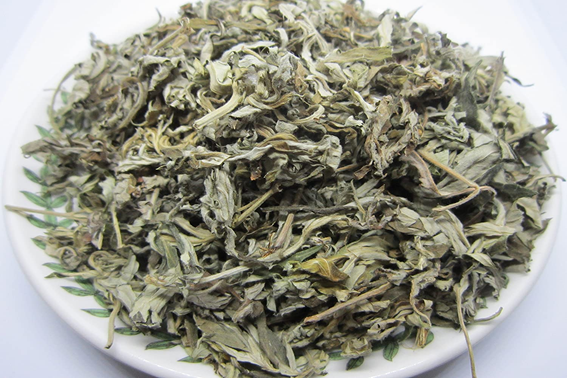 MUGWORT HERB IS A RICH IN VITAMIN C - CALCIUM - ZINC
OUR MUGWORT IS SUSTAINABLY SOURCED AND FRESHLY CUT.
IT'S CERTIFIED ORGANIC AND EXTREMELY VERSATILE
LUCID DREAMING - RELAX - MOOD ENHANCING
SUGGESTED USE: TRADITIONALLY USED AS A TEA, MAY ALSO BE ENCAPSULATED OR TAKEN AS AN EXTRACT. POPULARLY MIXED WITH OTHER BOTANICALS TO CREATE DREAM AND SLEEP PILLOWS FOR THE INVOCATION OF DREAMS.
PART OF THE ARTEMISIA FAMILY, MUGWORT WAS USED IN ANGLO-SAXON BRITAIN TO CURE PEOPLE WHO HAD FALLEN VICTIM TO "ELF SHOT," WHICH APPEARS TO BE A CATCH-ALL TERM USED TO APPLY TO PEOPLE WHO HAD BECOME SICK, THEIR ILLNESS BEING BLAMED UPON THE INVISIBLE ARROWS OF THE FAE. BALD'S LEECHBOOK, AN HERBAL FROM AROUND THE NINTH CENTURY, REFERS TO THE USE OF MUGWORT TO CAST OUT DEMONIC POSSESSION. THE AUTHOR ALSO RECOMMENDS HEATING A LARGE STONE IN THE FIREPLACE, THEN SPRINKLING IT WITH MUGWORT, AND ADDING WATER TO CREATE A STEAM FOR THE PATIENT TO INHALE.
MUGWORT CAN BE BURNED AS INCENSE OR SMOKED TO EASE YOU INTO A DEEPER MEDITATION OR TRANCE STATE.
BECAUSE WE IMPORT OUR HERBS DIRECTLY THEY ARE FRESH, POTENT, AND VERY HIGH QUALITY. MUGWORT HERB IS A RICH IN VITAMIN C, CALCIUM AND ZINC.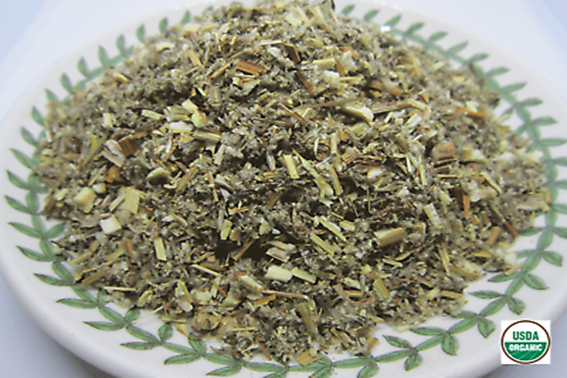 MUGWORT IS A PERENNIAL THAT GROWS THREE FEET HIGH. IT HAS RED AND YELLOW FLOWERS AND GROWS NATIVELY IN THE NORTHERN PART OF THE WORLD. THE LEAVES AND ROOT ARE HARVESTED IN THE SUMMER BEFORE THE PLANT FLOWERS. THE DRIED HERB IS USED IN TEAS, INCENSE AND SMUDGE. VARIOUS INDIAN TRIBES FROM THE AMERICAS, INCLUDING THE AZTECS, HAVE USED MUGWORT FOR MEDICINAL AND MAGICAL PURPOSES.
SAMPLE INCENSE RECIPES
1. MIDSUMMER INCENSE
MIX TOGETHER
2 PARTS SANDALWOOD
1 PART MUGWORT
1 PART CHAMOMILE
1 PART GARDENIA PETALS
A FEW DROPS OF ROSE OIL
A FEW DROPS OF LAVENDER OIL
THOROUGHLY GRIND ALL DRY INGREDIENTS IN A MORTAR AND PESTLE.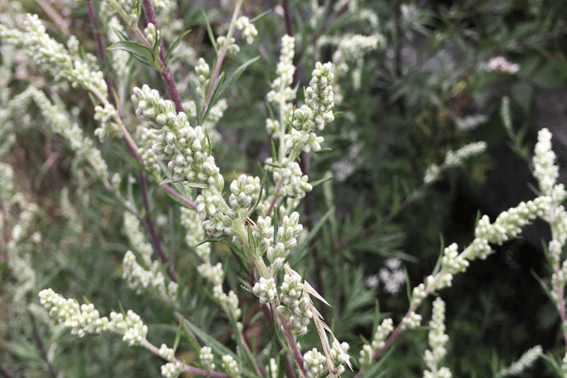 BLEND IN OILS
BURN OVER SMOLDERING CHARCOAL.
MUGWORT HERB - ARTEMISIA VULGARIS, IS MILDLY CALMING AND HAS ALSO BEEN HISTORICALLY USED IN TEAS OR "DREAM PILLOWS" FOR DREAM RECALL AND VIVID DREAMS.
MUGWORT IS A COMMON NAME FOR SEVERAL SPECIES OF AROMATIC PLANTS IN THE GENUS ARTEMISIA. IN EUROPE, MUGWORT MOST OFTEN REFERS TO THE SPECIES ARTEMISIA VULGARIS,
OR COMMON MUGWORT. WHILE OTHER SPECIES ARE SOMETIMES REFERRED TO BY MORE SPECIFIC COMMON NAMES, THEY MAY BE CALLED SIMPLY "MUGWORT" IN MANY CONTEXTS. FOR EXAMPLE, ONE
SPECIES, ARTEMISIA ARGYI, IS OFTEN CALLED "MUGWORT" IN THE CONTEXT OF TRADITIONAL CHINESE MEDICINE BUT MAY BE ALSO REFERRED TO BY THE MORE SPECIFIC NAME "CHINESE MUGWORT". ARTEMISIA
PRINCEPS IS THE JAPANESE MUGWORT, ALSO KNOWN AS YOMOGI.