Description
RAPÉ - SNUFF SACRED - CASA DO PAJÉ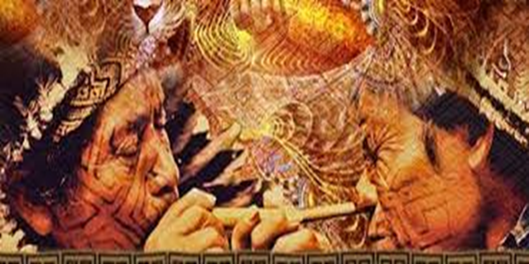 CLEAR ENERGY RAPÉ
GUAYUSA ILEX & YARUMO ASH
ORIGIN: ECUADOR
TRIBE: JIVARO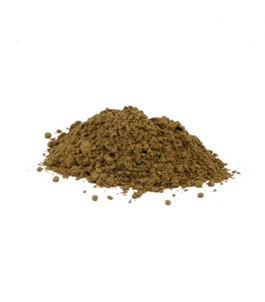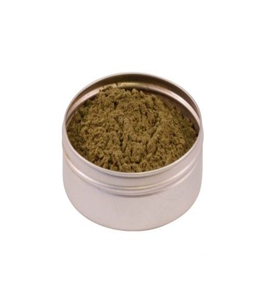 THIS UNIQUE HOMEMADE GUAYUSA RAPÉ IS MADE WITH THE INCREASINGLY FAMOUS GUAYUSA ILEX LEAF AND ECUADORIAN YARUMO ASH. RESEARCH INTO THE HISTORICAL USE OF RAPÉ PROVES THAT GUAYUSA ILEX WAS ONE OF THE TRADITIONAL USED PLANTS IN ANCIENT RAPÉ'S. IT HAS BEEN LOST IN MORE RECENT HISTORY AS FAR AS WE KNOW BUT THIS HOMEMADE GUAYUSA RAPÉ SHOULD BRING BACK THE GOOD OLD RAPÉ DAYS TO US AT LEAST A LITTLE.
OUR GUAYUSA ILEX WHOLE LEAVES ARE WILD-CRAFTED BY QUECHUA (KICHWA) PEOPLE IN THE PRIMARY AMAZON JUNGLE IN ECUADOR. THEY ARE SHADE DRIED ON CEREMONIAL QUECHUA LAND SURROUNDED BY WILD GARDENS FULL OF SACRED PLANTS.
NEEDLESS TO SAY THAT OUR GUAYUSA IS NOT TREATED IN ANY WAY. THE SUN DRIED IT, THAT'S ALL.
THE PLANTS IS GROWN IN A CHACRA, A QUECHUA FOREST GARDEN. NO FERTILIZERS NOR CHEMICALS ARE USED. BASICALLY THE SUSTAINABLE NUTRIENTS FLOW BETWEEN THE SPECIES THE SAME WAY THE RAIN FOREST CONTAINS ITSELF WITHOUT ANY HUMAN INTERVENTION. THE LEAVES ARE GATHERED AND DRIED, THEN TRADITIONALLY DRUNK AS A TEA IN THE EARLY MORNING HOURS AMONG INDIGENOUS PEOPLES OF THE RAINFOREST, AS THEY RECOUNTED THEIR NIGHT'S DREAMS, MYTHS AND STORIES.
CONTENT
CHEMICALLY SPEAKING, I. GUAYUSA CONTAINS XANTHINES SUCH AS CAFFEINE, ALONG WITH TWO OTHER SPECIES OF THE HOLLY GENUS, ILEX PARAGUARIENSIS, OR YERBA MATE, AND ILEX VOMITARIA, OR YAUPON HOLLY. IT ALSO CONTAINS THEOBROMINE, FOUND IN THE CACAO BEAN, L-THEANINE, FOUND IN GREEN TEA, GLUCATAMIC ACID, FELURIC ACID
HISTORY
ACCORDING TO THE JIVARO PEOPLE, GUAYUSA IS SO HABITUATING, VISITORS TO THE JUNGLE WERE WARNED BEFORE DRINKING THE TEA. AS THEY BELIEVED THAT ONCE A PERSON DRINKS GUAYUSA, THEY WILL RETURN TO THE JUNGLE FOREVER AFTER.
THE QUECHUA HAVE FORETOLD OF A STORY, WHERE THEIR ANCESTORS PRAYED FOR A PLANT THAT WOULD TEACH THEM TO DREAM. THEY WERE SHOWN IN A VISION OF THE GUAYUSA TREE, WHICH THEY THEN TOOK BACK TO THEIR VILLAGE.
IT HAS BEEN ENJOYED AMONG THEIR PEOPLE EVER SINCE. KNOWN AS A PLANT TO INDUCE VISIONS IN THE DREAMTIME, THE QUECHUA WOULD BE ABLE TO FORETELL WHETHER HUNTING EXPEDITIONS WOULD BE FAVORABLE.
A VERY WELL KNOWN ETHNOBOTANIST, RICHARD EVAN SCHULTES FOUND A BUNDLE OF I. GUAYUSA