Description
COLONIA LEATHER BY ACQUA DI PARMA
ATTAR PERFUME OIL DESIGNER - GRADE A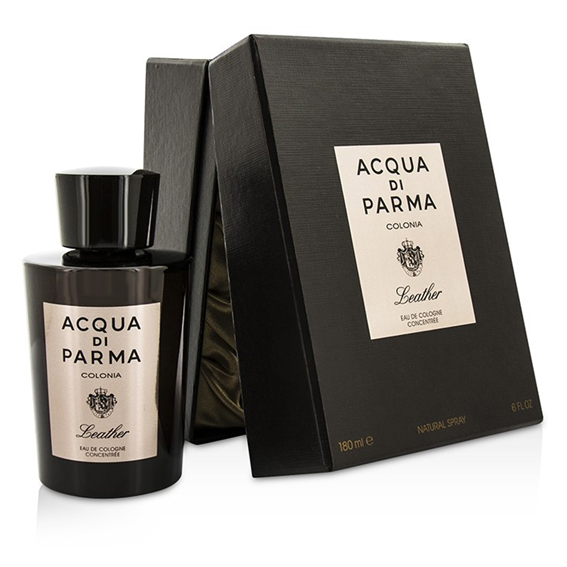 ATTAR PERFUME OIL CONCENTRATED
DESIGNER INSPIRED FAMOUS BRAND
COLONIA LEATHER BY ACQUA DI PARMA
ACQUA DI PARMA PRESENTS THE NEW FRAGRANCE COLONIA LEATHER EAU DE COLOGNE CONCENTRÉE WHICH BELONGS TO THE INGREDIENT COLLECTION.
THE FRAGRANCE COLONIA INTENSA OUD EAU DE COLOGNE CONCENTREE LAUNCHED IN 2012 ALSO BELONGS TO THE ABOVE-MENTIONED COLLECTION.
THE FRAGRANCE WAS INTRODUCED IN MAY 2014 AND ANNOUNCED AS AN 'ORIGINAL CREATION BORN BY UNCONVENTIONAL COMBINING OF FRESHNESS COMING FROM CITRUS NOTES OF THE ORIGINAL FRAGRANCE COLONIA AND RICH, SENSUAL SHADES OF AROMATIC LEATHER."
ACQUA DI PARMA COLONIA LEATHER COLOGNE BY ACQUA DI PARMA, ACQUA DI PARMA COLONIA LEATHER IS AN INTOXICATING AND RICH COLOGNE FOR MEN. RELEASED IN 2014 AS PART OF A 2012 ACQUA DI PARMA COLLECTION, THIS MASCULINE FRAGRANCE COMBINES FRESH AND SPICY NOTES FOR THE PERFECTLY ACCESSIBLE AND CAPTIVATING BLEND.
FLORAL TOP NOTES OF ROSE LEAD INTO CITRUSY ORANGE, LIME AND WOODY PETIT GRAIN BEFORE A LINGERING BASE OF LEATHER, CEDAR AND GUAIAC WOOD. SUITABLE FOR BOTH DAY AND EVENING WEAR, THIS ELEGANT COLOGNE IS AN UNDERSTATED JOINING OF ITALIAN CLASSIC AND MODERN STYLES.
THE ACQUA DI PARMA FRAGRANCE HOUSE ORIGINATES IN COLONIA, ITALY. ESTABLISHED IN 1916 AS A PERFUMERY FOR MEN'S HANDKERCHIEFS, THE HOUSE HAS EVOLVED INTO A PROMINENT NAME IN THE FRAGRANCE INDUSTRY. POPULAR AMONG HOLLYWOOD ELITES, THE BRAND IS ALSO DEDICATED TO CREATING MODERN SCENTS INSPIRED BY THE GLAMOROUS ITALIAN STYLE AND TRADITIONS OF THE PAST. RESEMBLING THE RICH TINT OF LEATHER, ACQUA DI PARMA COLONIA LEATHER IS PRESENTED IN A DARK BROWN GLASS BOTTLE. ALL PRODUCTS ARE ORIGINAL, AUTHENTIC NAME BRANDS. WE DO NOT SELL KNOCKOFFS OR IMITATIONS.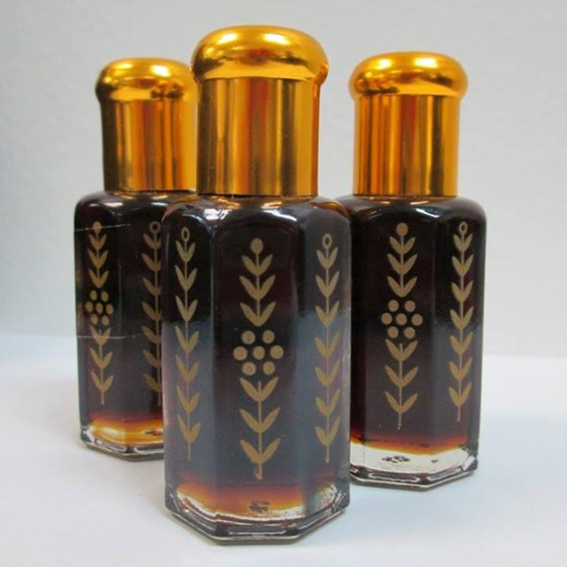 ABOUT OUR ATTARS PERFUME OILS DESIGNERS
LEGAL NOTICE: OUR FRAGRANCES SHOULD NOT BE CONFUSED WITH THE ORIGINALS. HOUSE RÁ-BENJAMIM AL OUDH HAS NO AFFILIATION WITH THE MANUFACTURER / DESIGNER.
TRADEMARKS AND COPYRIGHTS ARE THE PROPERTIES OF THEIR RESPECTIVE MANUFACTURERS AND / OR DESIGNERS. OUR INTERPRETATION OF THESE FRAGRANCES WAS CREATED THROUGH CHEMICAL ANALYSIS.
THE DESCRIPTIONS ON OUR WEBSITE ARE TO GIVE THE CUSTOMER AN IDEA OF THE PERFUME CHARACTER, NOT TO CHEAT, CONFUSE THE CUSTOMER OR INFRINGE THE MANUFACTURER / DESIGNER'S NAME AND VALUABLE TRADEMARK. WE DO NOT PRESENT OUR PRODUCTS AS ORIGINAL.
THEREFORE WE DO NOT VIOLATE ANY COPYRIGHT LAW / TRADEMARK. ANY REFERENCES TO BRAND NAMES ARE MADE FOR COMPARISON PURPOSES ONLY.
OUR VIRTUAL STORE COMPLIES WITH THE FEDERAL COMMITTEE ON TRADE POLICY DECLARATION ON COMPARATIVE ADVERTISING.
I ENCOURAGE YOU TO READ THIS FULL PAGE TO UNDERSTAND A LITTLE ABOUT THE PERFUME INDUSTRY AND WHY YOU SHOULD START USING OUR ATTARS PERFUME OIL DESIGNERS PURE INSTEAD OF PURCHASING EXPENSIVE BRAND PERFUMES THAT ARE NOT JUST A LITTLE DEAL, LONG TERM PERFUMES, THEY ARE A COMPLETE THEFT.
WHAT IS THE DIFFERENCE BETWEEN ATTING PERFUME OIL DESIGNERS AND PERFUME? PLEASE DO NOT CONFUSE OUR ATTARS PERFUME OILS DESIGNERS - PURE FRAGRANCE OILS WITH COLONIES, PERFUMES OR ESSENTIAL OILS. ATTARS PERFUME OILS DESIGNERS - FRAGRANCE OILS, ARE MUCH MORE SOPHISTICATED THAN FILLED PERFUMES. NEVER OFFENSIVE OR HAZARDOUS, LASTING AND BALANCED.