Description
DAHN AL OUDH CAMBODI OIL BY AJMAL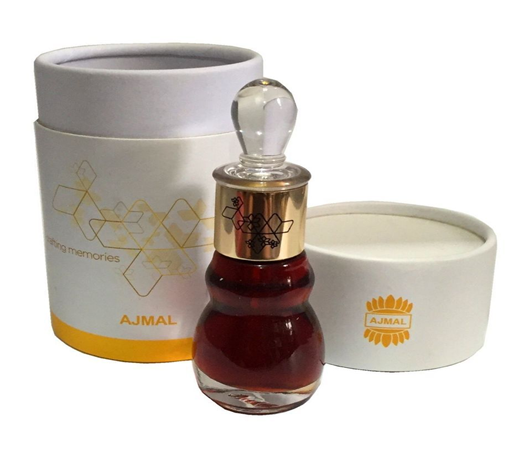 DAHN AL OUDHS ARE THE PURE OILS DISTILLED FROM THE WOOD OF THE AGARWOOD TREES. THEY ARE SO PRECIOUS, THAT A GRAM OF THE PUREST DAHN AL OUDH OIL MAY COST MORE THAN A GRAM OF GOLD. DAHN AL OUDH CAMBODI CONTAINS HIGH OIL CONTENT, IT HAS AN 'AGAR AURA' WHICH IS GRASSY AND SUBLIMELY REDOLENT.
DISCOVER THE DELICIOUS EXHALTATIONS OF AJMAL DAHN AL OUDH CAMBODI CONCENTRATED PERFUME OIL. A SPECIAL FRAGRANCE THAT WILL INTRODUCE YOU TO THE FOLLOWING ODORS: DAHN AL OUD, ORIENTAL. THE FRAGRANCE BRAND AJMAL HAS MANAGED TO CREATE A NOBLE AROMA THAT IS COMBINED WITH. AJMAL DAHN AL OUDH CAMBODI YOU LIKE? SO, BUY NOW THIS REAL TREASURE OF ORIENTAL PERFUMERY.
A REFINED AND SOPHISTICATED PERFUME OIL AND IT CATERS TO THE CONTEMPORARY TASTES OF ENERGETIC AND SPIRITED YOUNG MEN & WOMEN.
AVAILABLE IN 2 TOLA: 24 ml - ETHNIC CHIC BOTTLES
THESE ESSENCES BEAR AJMAL'S HALLMARK.
PERFUME OIL ATTAR - ITTAR
HIGH-QUALITY PERFUME OIL
CPO - CONCENTRATED PERFUME OIL
ALCOHOL-FREE
PERFUME OIL ATTAR - ITTAR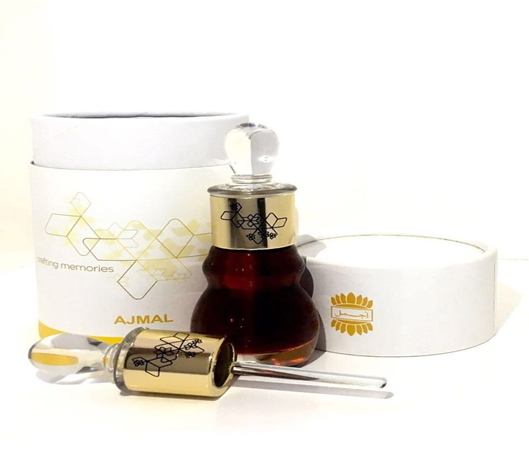 AVAILABLE IN ETHNIC CHIC BOTTLES & ALUMINUM BOTTLES
BOTTLE GLASS
3 ml - 6 ml - 12 ml - 24 ml - 36 ml - 50 ml - 100 ml
BOTTLE ALUMINUM
100 G - 250 G - 500 G - 1000 G
HOW TO USE PERFUME
MAKE SURE YOU TAKE SHOWER/BATH
OR CLEAN THE PART OF BODY YOU
WANT APPLY THE PERFUME
MOST COMMON PLACE TO USE PERFUME OIL
ARE COLLARBONES - KNEES - NECKLINES - WRIST
YOU CAN APPLY THE PERFUME OIL IN YOUR CLOTH
PERFUME STAY WAY LONGER IN CLOTH THEN BODY
NOTE THAT OIL CAN LEAVE MARK ON YOUR CLOTH