Description
EPIC BY AMOUAGE
ATTAR PERFUME OIL DESIGNER - GRADE A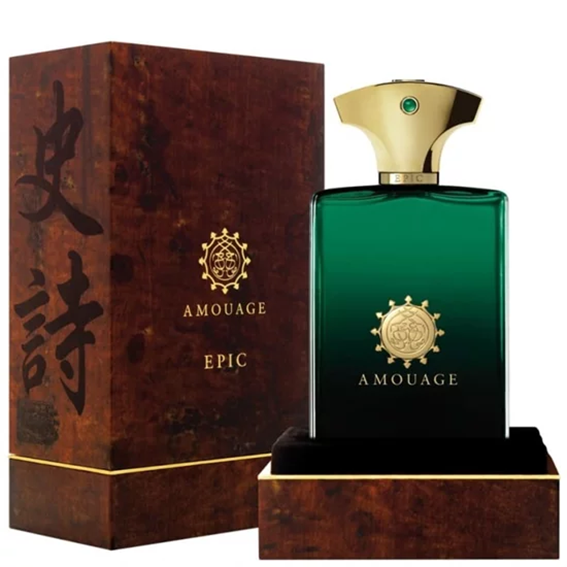 ATTAR PERFUME OIL CONCENTRATED
DESIGNER INSPIRED FAMOUS BRAND
EPIC BY AMOUAGE
AMOUAGE INTRODUCES A NEW LUXURIOUS PAIR, EPIC, BY THE HOUSE'S CREATIVE DIRECTOR CHRISTOPHER CHONG. THIS FRAGRANT DUO IS INSPIRED BY THE PUCCINI'S TURANDOT, AND TRIED TO EMBODY THE LEGEND OF THE ANCIENT SILK ROAD FROM CHINA TO ARABIA. THE FEMALE FRAGRANCE, EPIC WOMAN, REPRESENTS AN ENDEAVOR RUN BY STRENGTH AND AMBITION, WHILE THE EPIC MAN IS A COMPASS ON THE SILK ROAD.
RICHNESS OF THESE FRAGRANCES EVOKES THE GOODS THAT WERE OBJECTS OF TRADE IN ASIA (GOLD, PEARLS, TEA, SILK, JADE, SPICES AND INCENSE), MIXED WITH THE DRAMATIC SIGNATURE OF THE HOUSE.
THE MALE FRAGRANCE EPIC MAN IS AN ORIENTAL WOODY ONE, OFFERING YOU PINK PEPPER, CARDAMOM, SAFFRON AND NUTMEG AT THE TOP. THE HEART PULSES WITH ESSENCES OF GERANIUM AND MYRRH, WHILE THE BASE CONSISTS OF PRECIOUS AOUD, PATCHOULI, LEATHER AND INCENSE.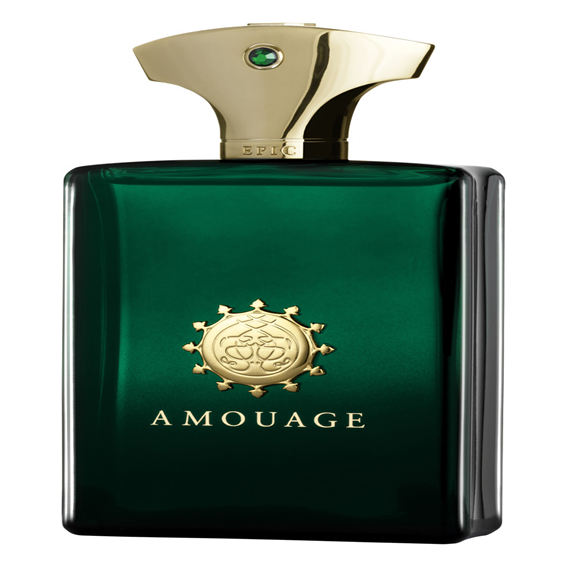 AMOUAGE EPIC COLOGNE BY AMOUAGE, TRAVEL ACROSS WORLDS WITH THE EXOTIC AND FRAGRANT AMOUAGE EPIC, A SPELLBINDING MEN'S COLOGNE. THIS WHOLLY ORIGINAL AND MYSTERIOUS BLEND FUSES BALSAMIC, SMOKY AND SPICY ACCORDS FOR A SIGNATURE FRAGRANCE THAT'S ENTIRELY MALE.
TOP NOTES OF SAFFRON, CARDAMOM, PINK PEPPER AND NUTMEG OPEN THE SCENT WITH THEIR RICH, BOLD ESSENCES, WHILE THE HEART NOTES OF MYRRH AND GERANIUM ADD A TOUCH OF VINTAGE ORIENTAL TRADITION.
BASE NOTES OF PATCHOULI, INCENSE, OUD AND LEATHER FINISH THE BLEND FOR A STUNNING BALANCE OF HAZY, EARTHY SWEET ELEMENTS THAT YOU CAN WEAR WITH CONFIDENCE, DAY OR NIGHT.
NOTHING SAYS REGAL LIKE THIS COLOGNE'S BOTTLE, ADORNED WITH THE JADE GREEN SHADE OF THE ORIENT AND GOLDEN ACCENTS TO REPRESENT ARABIAN RICHNESS. SUCH DISTINCTIVE DETAIL IS A CORNERSTONE OF THE HOUSE OF AMOUAGE, FOUNDED BY THE SULTAN OF OMAN IN 1983.
EVERY PERFUME COMES WITH A STORY, JUST AS THIS 2009 FRAGRANCE DOES WITH ITS FEMALE COUNTERPART OF THE SAME NAME. SUCH A LUXURIOUS PAIR CAN BE SHARED WITH SOMEONE SPECIAL, MADE TO STAND NEXT TO EACH OTHER ON YOUR DRESSER. ALL PRODUCTS ARE ORIGINAL, AUTHENTIC NAME BRANDS. WE DO NOT SELL KNOCKOFFS OR IMITATIONS.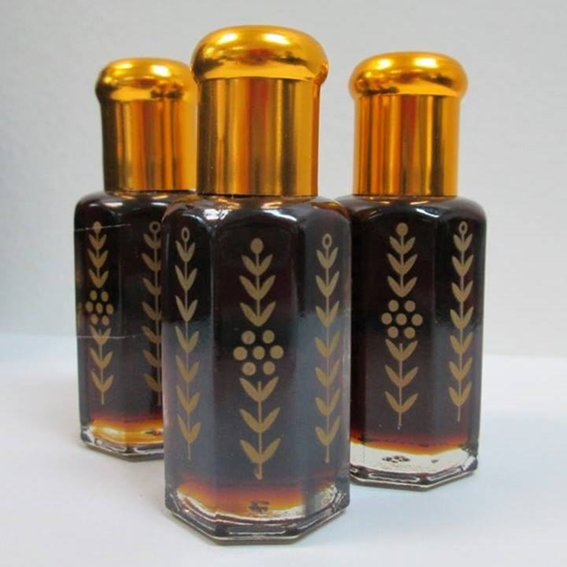 ABOUT OUR ATTARS PERFUME OILS DESIGNERS
LEGAL NOTICE: OUR FRAGRANCES SHOULD NOT BE CONFUSED WITH THE ORIGINALS. HOUSE RÁ-BENJAMIM AL OUDH HAS NO AFFILIATION WITH THE MANUFACTURER / DESIGNER.
TRADEMARKS AND COPYRIGHTS ARE THE PROPERTIES OF THEIR RESPECTIVE MANUFACTURERS AND / OR DESIGNERS. OUR INTERPRETATION OF THESE FRAGRANCES WAS CREATED THROUGH CHEMICAL ANALYSIS.
THE DESCRIPTIONS ON OUR WEBSITE ARE TO GIVE THE CUSTOMER AN IDEA OF THE PERFUME CHARACTER, NOT TO CHEAT, CONFUSE THE CUSTOMER OR INFRINGE THE MANUFACTURER / DESIGNER'S NAME AND VALUABLE TRADEMARK. WE DO NOT PRESENT OUR PRODUCTS AS ORIGINAL.
THEREFORE WE DO NOT VIOLATE ANY COPYRIGHT LAW / TRADEMARK. ANY REFERENCES TO BRAND NAMES ARE MADE FOR COMPARISON PURPOSES ONLY.
OUR VIRTUAL STORE COMPLIES WITH THE FEDERAL COMMITTEE ON TRADE POLICY DECLARATION ON COMPARATIVE ADVERTISING.
I ENCOURAGE YOU TO READ THIS FULL PAGE TO UNDERSTAND A LITTLE ABOUT THE PERFUME INDUSTRY AND WHY YOU SHOULD START USING OUR ATTARS PERFUME OIL DESIGNERS PURE INSTEAD OF PURCHASING EXPENSIVE BRAND PERFUMES THAT ARE NOT JUST A LITTLE DEAL, LONG TERM PERFUMES, THEY ARE A COMPLETE THEFT.
WHAT IS THE DIFFERENCE BETWEEN ATTING PERFUME OIL DESIGNERS AND PERFUME? PLEASE DO NOT CONFUSE OUR ATTARS PERFUME OILS DESIGNERS - PURE FRAGRANCE OILS WITH COLONIES, PERFUMES OR ESSENTIAL OILS. ATTARS PERFUME OILS DESIGNERS - FRAGRANCE OILS, ARE MUCH MORE SOPHISTICATED THAN FILLED PERFUMES. NEVER OFFENSIVE OR HAZARDOUS, LASTING AND BALANCED.