Description
JOURNEY BY AMOUAGE
ATTAR PERFUME OIL DESIGNER - GRADE A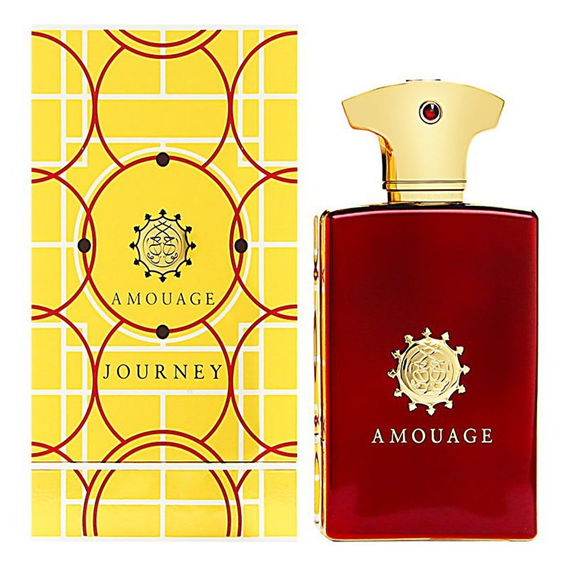 ATTAR PERFUME OIL CONCENTRATED
DESIGNER INSPIRED FAMOUS BRAND
JOURNEY BY AMOUAGE
AFTER LAST YEAR'S FRAGRANT PAIR AMOUAGE FATE, 2014 WILL CERTAINLY BE MARKED BY NEW EDITIONS AMOUAGE JOURNEY MAN AND AMOUAGE JOURNEY WOMAN, AVAILABLE IN GOLD COLOR FLACONS COMBINED WITH CRIMSON FRONT PART (FACE OF THE BOTTLE), WHOSE CENTRAL PART FEATURES AMOUAGE LOGO AND BRAND NAME.
WE ALWAYS EXPECT A LOT FROM THE HOUSE OF AMOUAGE AND THE NEW JOURNEY FRAGRANCES TAKE US FOR AN OLFACTIVE JOURNEY TO THE ORIENT BY A MIXTURE OF PRECIOUS INGREDIENTS.
WOMEN'S FRAGRANCE JOURNEY WOMAN HAS BEEN ANNOUNCED AS A FLORAL-FRUITY WITH ACCENTUATED LEATHER NOTES WHILE THE VERSION FOR MEN, JOURNEY MAN, IS MASCULINE AND WOODY-SPICY ALSO ACCENTUATED WITH LEATHER SUBTONES.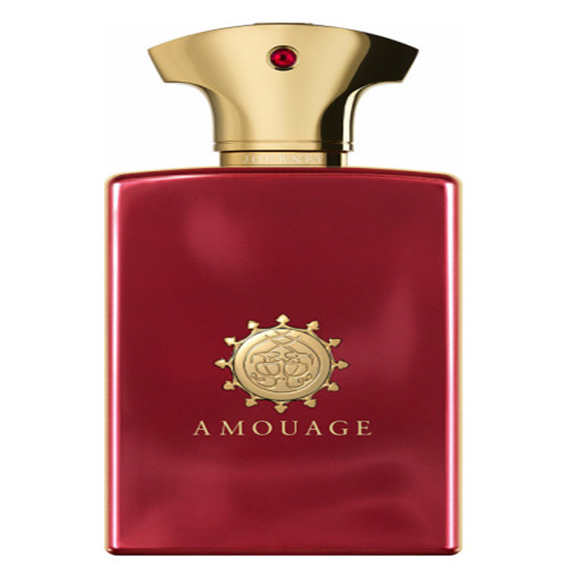 AMOUAGE JOURNEY COLOGNE BY AMOUAGE, AN AROMATIC, WARM SPICY COLOGNE, AMOUAGE JOURNEY WAS LAUNCHED BY AMOUAGE IN 2014. THE LEATHER SUBTONES OF THE FRAGRANCE TAKE WEARERS ON AN OLFACTORY JOURNEY. THE TOP NOTES OF SICHUAN PEPPER AND CARDAMOM GIVE A FAST INTRODUCTION TO THE WOODY-SPICY SCENT. THE START OF THE FRAGRANCE IS SOFTENED BY THE SWEETER, CITRUSY TOP NOTES OF NEROLI BLOSSOM AND BERGAMOT. AS THE COLOGNE CONTINUES TO GROW, THE HEART BLENDS IN NOTES OF TOBACCO LEAVES, JUNIPER BERRIES, GERANIOL AND INCENSE. FINALLY, THE FINISH OF THE AROMA IS BASED AROUND LEATHER, TONKA BEAN, MUSK AND CYPRIOL FOR A WARM AND EARTHY END TO THE INTOXICATING COLOGNE.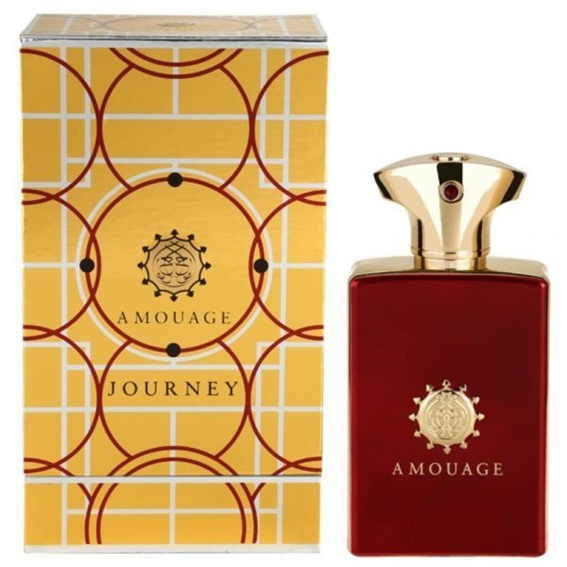 IN 1983, A PERFUMERY WAS STARTED IN OMAN CALLED AMOUAGE. SINCE THEN, THE COMPANY HAS USED TRADITIONAL ARABIC INGREDIENTS TO CREATE MODERN VERSIONS OF CLASSIC SCENTS. FROM THE INGREDIENTS TO THE PACKAGING, THE OFFERINGS OF THE BRAND LOOK BACK TO THE TRADITIONS OF THE AREA. AMOUAGE JOURNEY COMES IN A RED BOTTLE WITH A GOLD STOPPER THAT IS IN THE SHAPE OF THE TRADITIONAL DAGGER FROM OMAN CALLED KHANJAR. ALL PRODUCTS ARE ORIGINAL, AUTHENTIC NAME BRANDS. WE DO NOT SELL KNOCKOFFS OR IMITATIONS.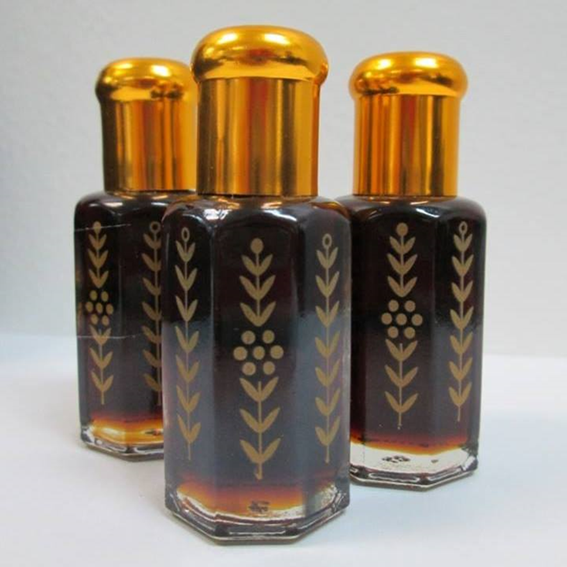 ABOUT OUR ATTARS PERFUME OILS DESIGNERS
LEGAL NOTICE: OUR FRAGRANCES SHOULD NOT BE CONFUSED WITH THE ORIGINALS. HOUSE RÁ-BENJAMIM AL OUDH HAS NO AFFILIATION WITH THE MANUFACTURER / DESIGNER.
TRADEMARKS AND COPYRIGHTS ARE THE PROPERTIES OF THEIR RESPECTIVE MANUFACTURERS AND / OR DESIGNERS. OUR INTERPRETATION OF THESE FRAGRANCES WAS CREATED THROUGH CHEMICAL ANALYSIS.
THE DESCRIPTIONS ON OUR WEBSITE ARE TO GIVE THE CUSTOMER AN IDEA OF THE PERFUME CHARACTER, NOT TO CHEAT, CONFUSE THE CUSTOMER OR INFRINGE THE MANUFACTURER / DESIGNER'S NAME AND VALUABLE TRADEMARK. WE DO NOT PRESENT OUR PRODUCTS AS ORIGINAL.
THEREFORE WE DO NOT VIOLATE ANY COPYRIGHT LAW / TRADEMARK. ANY REFERENCES TO BRAND NAMES ARE MADE FOR COMPARISON PURPOSES ONLY.
OUR VIRTUAL STORE COMPLIES WITH THE FEDERAL COMMITTEE ON TRADE POLICY DECLARATION ON COMPARATIVE ADVERTISING.
I ENCOURAGE YOU TO READ THIS FULL PAGE TO UNDERSTAND A LITTLE ABOUT THE PERFUME INDUSTRY AND WHY YOU SHOULD START USING OUR ATTARS PERFUME OIL DESIGNERS PURE INSTEAD OF PURCHASING EXPENSIVE BRAND PERFUMES THAT ARE NOT JUST A LITTLE DEAL, LONG TERM PERFUMES, THEY ARE A COMPLETE THEFT.
WHAT IS THE DIFFERENCE BETWEEN ATTING PERFUME OIL DESIGNERS AND PERFUME? PLEASE DO NOT CONFUSE OUR ATTARS PERFUME OILS DESIGNERS - PURE FRAGRANCE OILS WITH COLONIES, PERFUMES OR ESSENTIAL OILS. ATTARS PERFUME OILS DESIGNERS - FRAGRANCE OILS, ARE MUCH MORE SOPHISTICATED THAN FILLED PERFUMES. NEVER OFFENSIVE OR HAZARDOUS, LASTING AND BALANCED.