Description
LEGNI BY ACQUA DI PARMA
ATTAR PERFUME OIL DESIGNER - GRADE A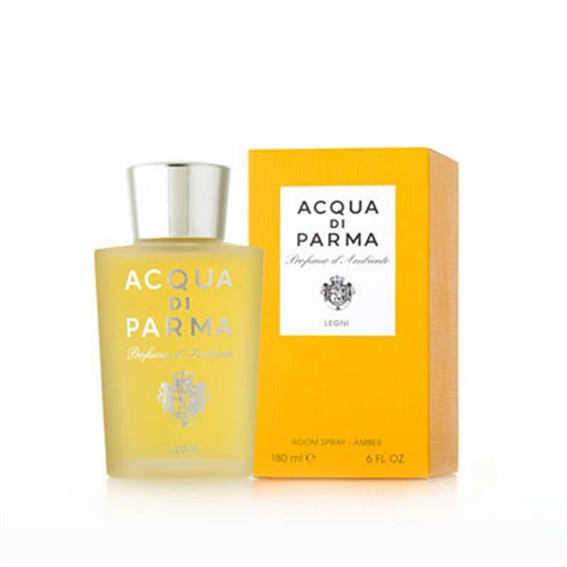 ATTAR PERFUME OIL CONCENTRATED
DESIGNER INSPIRED FAMOUS BRAND
LEGNI BY ACQUA DI PARMA
ACQUA DI PARMA BEAUTY PRODUCTS ARE DESIGNED TO TAKE CARE OF YOURSELF, PAMPER YOU AND FEEL BEAUTIFUL EVERY DAY OF THE YEAR.
THIS ROOM SPRAY BY ACQUA DI PARMA PROVIDES YOUR HOME OR WORK OFFICE WITH A TIMELESSLY ELEGANT ATMOSPHERE. IT MAKES YOU ABLE TO ENJOY YOUR TIME AND RELAX.
AN ELEGANT FRAGRANCE. A SOPHISTICATED COMPOSITION OF CEDAR WOOD, VETIVER AND PATCHOULI, ILLUMINATED BY CITRUS NOTES OF BERGAMOT AND GRAPEFRUIT, IN PERFECT HARMONY WITH THE INTENSE MUSKY BASE.
ACQUA DI PARMA IS CONSIDERED TO BE A SYNONYMOUS WITH ITALIAN DEDICATION AND ELEGANCE. ITS COLOGNES, PARFUMES, AND HOME FRAGRANCES HAVE BEEN EXCLUSIVELY HANDCRAFTED IN ITALY WITH THE HIGHEST-QUALITY INGREDIENTS SINCE 1916. ITS INTERNATIONAL SUCCESS STARTED IN THE 1930S, WHEN LEGENDS OF HOLLYWOOD DISCOVERED THE FRAGRANCE AND FULL IN LOVE WITH IT. ACQUA DI PARMA IS A SYMBOL OF ITALIAN CHIC.
AN INTENSE ROOM FRAGRANCE SPRAY.
CREATES A UNIQUE & PLEASANT INDOOR ATMOSPHERE.
CONVEYS THE QUALITY & ELEGANCE OF THE ITALIAN ART OF LIVING.
PACKAGED IN A FROSTED BOTTLE DECORATED WITH EXQUISITE SILVER DETAILS.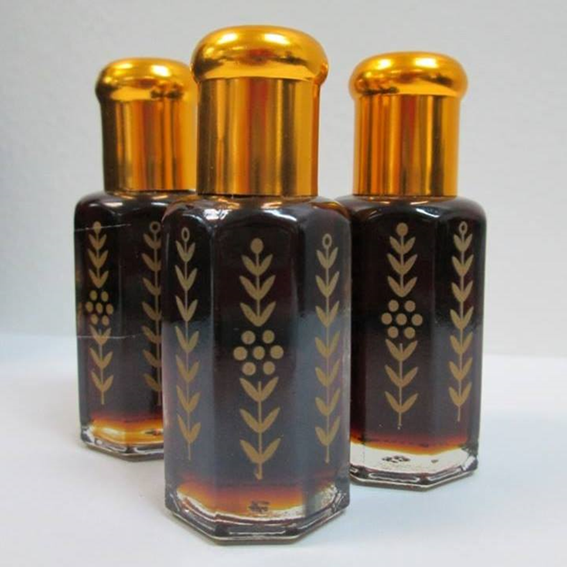 ABOUT OUR ATTARS PERFUME OILS DESIGNERS
LEGAL NOTICE: OUR FRAGRANCES SHOULD NOT BE CONFUSED WITH THE ORIGINALS. HOUSE RÁ-BENJAMIM AL OUDH HAS NO AFFILIATION WITH THE MANUFACTURER / DESIGNER.
TRADEMARKS AND COPYRIGHTS ARE THE PROPERTIES OF THEIR RESPECTIVE MANUFACTURERS AND / OR DESIGNERS. OUR INTERPRETATION OF THESE FRAGRANCES WAS CREATED THROUGH CHEMICAL ANALYSIS.
THE DESCRIPTIONS ON OUR WEBSITE ARE TO GIVE THE CUSTOMER AN IDEA OF THE PERFUME CHARACTER, NOT TO CHEAT, CONFUSE THE CUSTOMER OR INFRINGE THE MANUFACTURER / DESIGNER'S NAME AND VALUABLE TRADEMARK. WE DO NOT PRESENT OUR PRODUCTS AS ORIGINAL.
THEREFORE WE DO NOT VIOLATE ANY COPYRIGHT LAW / TRADEMARK. ANY REFERENCES TO BRAND NAMES ARE MADE FOR COMPARISON PURPOSES ONLY.
OUR VIRTUAL STORE COMPLIES WITH THE FEDERAL COMMITTEE ON TRADE POLICY DECLARATION ON COMPARATIVE ADVERTISING.
I ENCOURAGE YOU TO READ THIS FULL PAGE TO UNDERSTAND A LITTLE ABOUT THE PERFUME INDUSTRY AND WHY YOU SHOULD START USING OUR ATTARS PERFUME OIL DESIGNERS PURE INSTEAD OF PURCHASING EXPENSIVE BRAND PERFUMES THAT ARE NOT JUST A LITTLE DEAL, LONG TERM PERFUMES, THEY ARE A COMPLETE THEFT.
WHAT IS THE DIFFERENCE BETWEEN ATTING PERFUME OIL DESIGNERS AND PERFUME? PLEASE DO NOT CONFUSE OUR ATTARS PERFUME OILS DESIGNERS - PURE FRAGRANCE OILS WITH COLONIES, PERFUMES OR ESSENTIAL OILS. ATTARS PERFUME OILS DESIGNERS - FRAGRANCE OILS, ARE MUCH MORE SOPHISTICATED THAN FILLED PERFUMES. NEVER OFFENSIVE OR HAZARDOUS, LASTING AND BALANCED.