Description
LOVE MIMOSA BY AMOUAGE
ATTAR PERFUME OIL DESIGNER - GRADE AA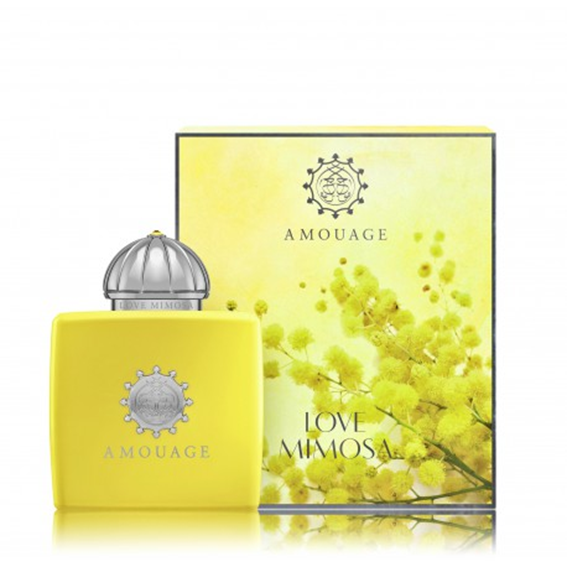 ATTAR PERFUME OIL CONCENTRATED
DESIGNER INSPIRED FAMOUS BRAND
LOVE MIMOSA BY AMOUAGE
IS A ORIENTAL FLORAL FRAGRANCE FOR WOMEN
THIS IS A NEW FRAGRANCE
LOVE MIMOSA WAS LAUNCHED IN 2019
THE NOSE BEHIND THIS FRAGRANCE IS ELISE BENAT
TOP NOTES: CASCALONE - VIOLET LEAF - ORRIS ROOT
MIDDLE NOTES: MIMOSA - PEAR
BASE NOTES: HELIOTROPE - AMBROXAN - YLANG-YLANG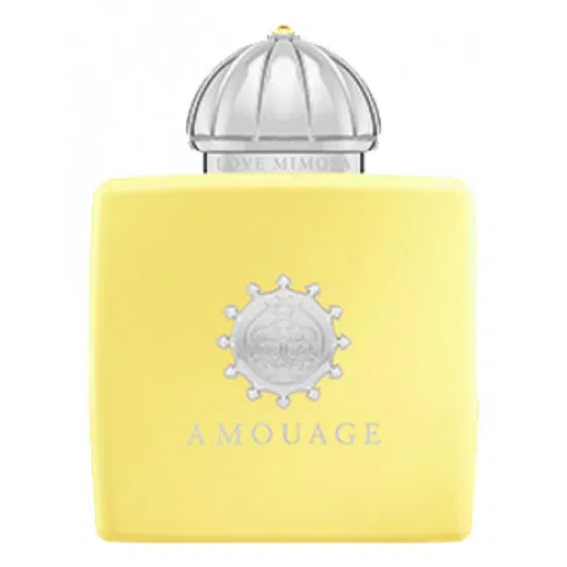 THE MIMOSA FLOWER IS ACTUALLY A SYMBOL OF DELICATE FRAGILITY. ACTUALLY. HOWEVER, IN AMOUAGE'S LOVE MIMOSA, IT BECOMES A SYMBOL OF FEMALE STRENGTH.
THE FRAGRANCE
LOVE MIMOSA EXUDES THE FASCINATING AURA OF A LADY WHO GOES THROUGH THE WORLD WITH SELF-CONFIDENCE AND GRACE - TRYING TO MAKE THE IMPOSSIBLE POSSIBLE.
THE FRAGRANCE OPENS WITH THE AQUATIC FRESHNESS OF CASCALONE, FLANKED BY A DELICATE HINT OF VIOLET LEAVES. AT THE HEART OF THE FRAGRANCE IS A LOVELY MIMOSA, SURROUNDED BY THE DELICIOUS NECTAR OF A JUICY PEAR. ORRIS AND HELIOTROPE GIVE THE SCENT A POWDERY AURA - WHILE YLANG YLANG AND AMBROXAN REVEAL A DEEP AND VIBRANT SENSUALITY.
THE UNIQUE SCENT OF AMOUAGE THE SECRET GARDEN COLLECTION: LOVE MIMOSA WOMAN EAU DE PARFUM LEAVES EVERYONE AROUND WITH AN UNFORGETTABLE EXPERIENCE. THE YELLOW, FEATHER-LIGHT MIMOSA PETALS WITH OTHER FLOWERS AND WOODS FROM THE SECRET GARDEN CREATE A UNIQUE COMBINATION YOU WON'T FIND ANYWHERE ELSE.
FLORAL-ORIENTAL FRAGRANCE
FOR WOMEN WHO ARE NOT AFRAID TO BE DIFFERENT
SUITABLE FOR BOTH DAY AND EVENING OCCASIONS
COMPOSITION OF THE FRAGRANCE
AMOUAGE THE SECRET GARDEN COLLECTION: LOVE MIMOSA WOMAN EAU DE PARFUM IS FULL OF UNUSUAL AND UNIQUE NOTES. THE TOP NOTES OF THE FRAGRANCE BRING AN INTENSE AROMA OF IRIS ROOT, VIOLET LEAF, AND REFRESHING CASCALONE. THE HEART CONTAINS MIMOSA AND PEAR, FOLLOWED BY WARM ORIENTAL BASE CONSISTING OF AMBROXAN, HELIOTROPE, AND AETHEREAL YLANG-YLANG.
STORY OF THE FRAGRANCE
THE AMOUAGE LOVE MIMOSA EAU DE PARFUM FOR WOMEN FROM THE SECRET GARDEN COLLECTION WAS INTRODUCED IN 2019. ITS LUXURIOUS YELLOW BOTTLE WITH A YELLOW STONE IN THE CAP IS A REFERENCE TO MIMOSA BLOSSOMS WHICH FORM THE BASE OF THIS FRAGRANCE...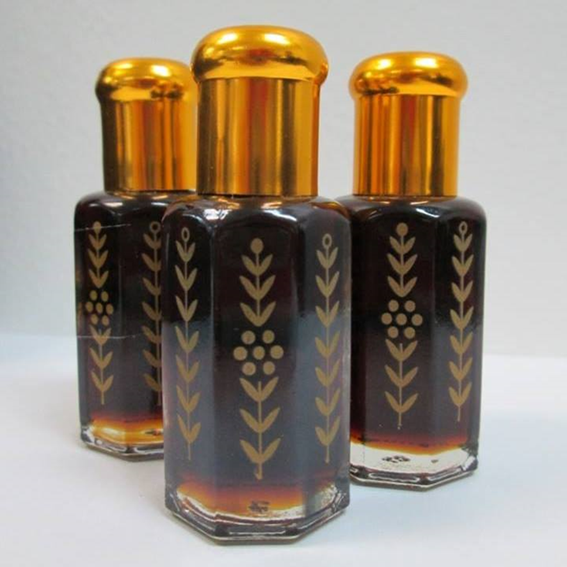 ABOUT OUR ATTARS PERFUME OILS DESIGNERS
LEGAL NOTICE: OUR FRAGRANCES SHOULD NOT BE CONFUSED WITH THE ORIGINALS. HOUSE RÁ-BENJAMIM AL OUDH HAS NO AFFILIATION WITH THE MANUFACTURER / DESIGNER.
TRADEMARKS AND COPYRIGHTS ARE THE PROPERTIES OF THEIR RESPECTIVE MANUFACTURERS AND / OR DESIGNERS. OUR INTERPRETATION OF THESE FRAGRANCES WAS CREATED THROUGH CHEMICAL ANALYSIS.
THE DESCRIPTIONS ON OUR WEBSITE ARE TO GIVE THE CUSTOMER AN IDEA OF THE PERFUME CHARACTER, NOT TO CHEAT, CONFUSE THE CUSTOMER OR INFRINGE THE MANUFACTURER / DESIGNER'S NAME AND VALUABLE TRADEMARK. WE DO NOT PRESENT OUR PRODUCTS AS ORIGINAL.
THEREFORE WE DO NOT VIOLATE ANY COPYRIGHT LAW / TRADEMARK. ANY REFERENCES TO BRAND NAMES ARE MADE FOR COMPARISON PURPOSES ONLY.
OUR VIRTUAL STORE COMPLIES WITH THE FEDERAL COMMITTEE ON TRADE POLICY DECLARATION ON COMPARATIVE ADVERTISING.
I ENCOURAGE YOU TO READ THIS FULL PAGE TO UNDERSTAND A LITTLE ABOUT THE PERFUME INDUSTRY AND WHY YOU SHOULD START USING OUR ATTARS PERFUME OIL DESIGNERS PURE INSTEAD OF PURCHASING EXPENSIVE BRAND PERFUMES THAT ARE NOT JUST A LITTLE DEAL, LONG TERM PERFUMES, THEY ARE A COMPLETE THEFT.
WHAT IS THE DIFFERENCE BETWEEN ATTING PERFUME OIL DESIGNERS AND PERFUME? PLEASE DO NOT CONFUSE OUR ATTARS PERFUME OILS DESIGNERS - PURE FRAGRANCE OILS WITH COLONIES, PERFUMES OR ESSENTIAL OILS. ATTARS PERFUME OILS DESIGNERS - FRAGRANCE OILS, ARE MUCH MORE SOPHISTICATED THAN FILLED PERFUMES. NEVER OFFENSIVE OR HAZARDOUS, LASTING AND BALANCED.