Description
MIXED FRANKINCENSE PREMIUM
BOSWELLIA CARTERII
BOSWELLIA DALZIELII
BOSWELLIA SACRA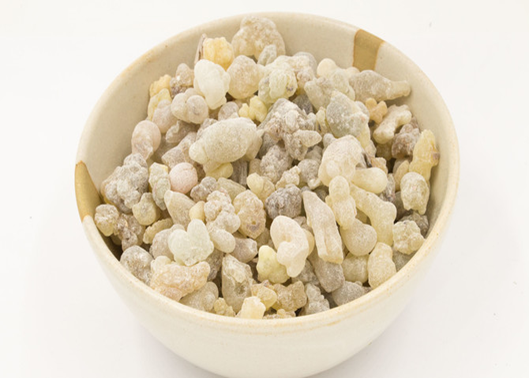 THE GOOD FRANKINCENSE MIXED, MIXTURE HAS BEEN COMPILED ACCORDING TO THE LATEST STUDIES IN FRANKINCENSE RESEARCH AND CONTAINS THE FRANKINCENSE TYPES THAT HAVE THE HIGHEST CONTENT OF ACETYLATED AND DEACETYLATED BOSWELLIC ACIDS.
THIS FRANKINCENSE MIXTURE CONSISTS OF 50% BOSWELLIA DALZIELII, 30% BOSWELLIA SACRA AND 20% BOSWELLIA CARTERII.
SMOKED IN PROPORTION TO EACH OTHER, THESE THREE TYPES OF INCENSE RESULT IN A PARTICULARLY ROUNDED AND MULTIFACETED SMELL.