Description
MOVES PULSE BY ADIDAS ORIGINAL
ATTAR PERFUME OIL DESIGNER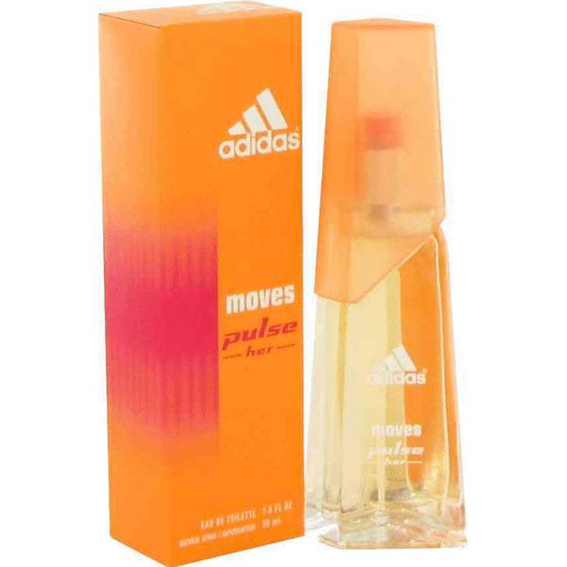 ATTAR PERFUME OIL CONCENTRATED
DESIGNER INSPIRED FAMOUS BRAND
MOVES PULSE BY ADIDAS ORIGINAL
EDITION FOR WOMEN ADIDAS MOVES PULSE HER OFFERS A VIBRANT FRUITY COMPOSITION CREATED OF PINK LADY APPLE, MIRABELLE PLUM AND RED ORANGE ZEST IN TOP NOTES.
A HEART INCORPORATES VIOLET, FRESH TULIPS, FLIRTATIOUS NIGHT FREESIA AND BLOOMING JASMINE, WHILE A BASE FINISHES WITH AMBER AND SENSUAL BLOND WOOD.
THE FRAGRANCE CAN BE PURCHASED AS 15 AND 30ML EDT.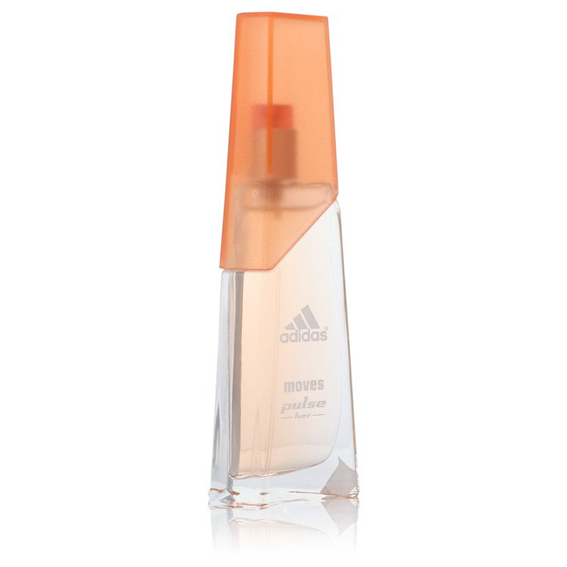 ADIDAS MOVES PULSE PERFUME BY ADIDAS, TO RING IN THE 2010 SCHOOL YEAR, A DYNAMIC NEW PERFUME WAS RELEASED: ADIDAS MOVES PULSE. WHETHER YOU ARE INTERESTED IN DANCING OR SPORTS, THIS FRAGRANCE IS THE PERFECT THING TO APPLY AFTER A GOOD WORKOUT. THE VIBRANT COMPOSITION OPENS WITH SCENTS OF RED ORANGE ZEST, MIRABELLE PLUM AND PINK LADY APPLE. BLOOMING JASMINE, FREESIA, TULIPS AND VIOLET ARE INCORPORATED WITHIN THE HEART. FINALLY, THE BASE ADDS BLOND WOOD AND AMBER FOR A STRONG FINISH.
ADIDAS FIRST ROSE TO PROMINENCE WITH EXCELLENT ATHLETIC SHOES FEATURED IN THE OLYMPICS. IN FACT, JESSE OWENS WORN THE SHOES DURING THE 1936 GAMES WHERE HE WON FOUR GOLD MEDALS. THIS INSTANTLY IMPROVED THE COMPANY'S REPUTATION, BUT IT WOULD NOT BE UNTIL 1948 THAT THE BRAND WOULD BE OFFICIALLY REGISTERED. OVER THE YEARS, THE COMPANY ADDED MORE ATHLETIC OFFERINGS TO ITS COLLECTIONS, INCLUDING FRAGRANCES. DOZENS OF PERFUMES AND COLOGNES HAVE BEEN RELEASED SINCE THE 1980S. ALL PRODUCTS ARE ORIGINAL, AUTHENTIC NAME BRANDS. WE DO NOT SELL KNOCKOFFS OR IMITATIONS.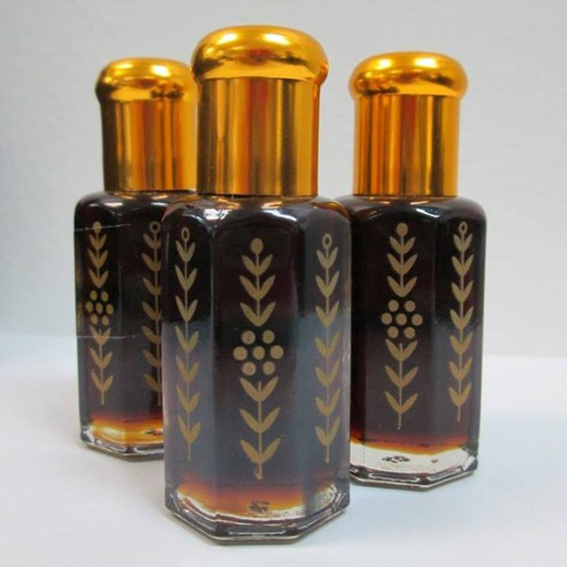 ABOUT OUR ATTARS PERFUME OILS DESIGNERS
LEGAL NOTICE: OUR FRAGRANCES SHOULD NOT BE CONFUSED WITH THE ORIGINALS. HOUSE RÁ-BENJAMIM AL OUDH HAS NO AFFILIATION WITH THE MANUFACTURER / DESIGNER.
TRADEMARKS AND COPYRIGHTS ARE THE PROPERTIES OF THEIR RESPECTIVE MANUFACTURERS AND / OR DESIGNERS. OUR INTERPRETATION OF THESE FRAGRANCES WAS CREATED THROUGH CHEMICAL ANALYSIS.
THE DESCRIPTIONS ON OUR WEBSITE ARE TO GIVE THE CUSTOMER AN IDEA OF THE PERFUME CHARACTER, NOT TO CHEAT, CONFUSE THE CUSTOMER OR INFRINGE THE MANUFACTURER / DESIGNER'S NAME AND VALUABLE TRADEMARK. WE DO NOT PRESENT OUR PRODUCTS AS ORIGINAL.
THEREFORE WE DO NOT VIOLATE ANY COPYRIGHT LAW / TRADEMARK. ANY REFERENCES TO BRAND NAMES ARE MADE FOR COMPARISON PURPOSES ONLY.
OUR VIRTUAL STORE COMPLIES WITH THE FEDERAL COMMITTEE ON TRADE POLICY DECLARATION ON COMPARATIVE ADVERTISING.
I ENCOURAGE YOU TO READ THIS FULL PAGE TO UNDERSTAND A LITTLE ABOUT THE PERFUME INDUSTRY AND WHY YOU SHOULD START USING OUR ATTARS PERFUME OIL DESIGNERS PURE INSTEAD OF PURCHASING EXPENSIVE BRAND PERFUMES THAT ARE NOT JUST A LITTLE DEAL, LONG TERM PERFUMES, THEY ARE A COMPLETE THEFT.
WHAT IS THE DIFFERENCE BETWEEN ATTING PERFUME OIL DESIGNERS AND PERFUME? PLEASE DO NOT CONFUSE OUR ATTARS PERFUME OILS DESIGNERS - PURE FRAGRANCE OILS WITH COLONIES, PERFUMES OR ESSENTIAL OILS. ATTARS PERFUME OILS DESIGNERS - FRAGRANCE OILS, ARE MUCH MORE SOPHISTICATED THAN FILLED PERFUMES. NEVER OFFENSIVE OR HAZARDOUS, LASTING AND BALANCED.