Description
MUJARWAL FRANKINCENSE RESIN
BOSWELLIA FREREANA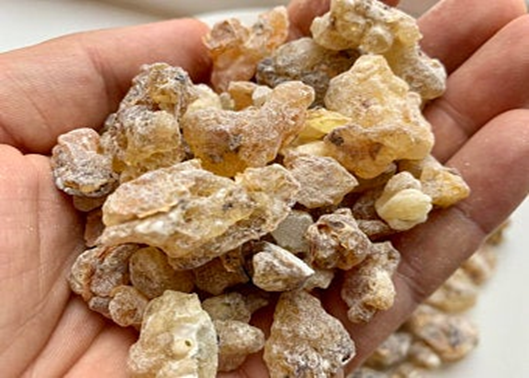 THIS IS 2ND GRADE MUJARWAL BEAUTIFUL BOSWELLIA FREREANA. PIECES ARE SMALLER THAN 1ST GRADE BUT STILL JUST AS BEAUTIFUL AND THE HIGHEST QUALITY RESIN... IT IS CALLED THE KING OF FRANKINCENSE. IT IS THE SOMALI'S PRIDE AND JOY. THIS RESIN DIFFERS FROM MOST OTHER RESINS BECAUSE OF ITS PURE OLEORESIN AND LACK OF WATER-SOLUBLE GUM. IT HAS A SPICEY YET HONEY SMELL. IT CONTAINS A LARGE PERCENTAGE OF ALPHA-PINENE AND ALPHA-THUJENE WHICH MAKES IT AN EXCELLENT RESIN FOR INFLAMMATION.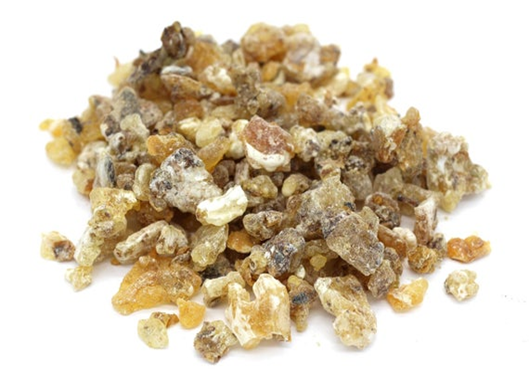 IT IS ALSO CALLED THE CHEWING GUM RESIN AND IS MOSTLY SOLD TO THE ARAB NATIONS JUST FOR THIS PURPOSE. BURNING IT SMELLS INCREDIBLE ALSO. THIS RESIN IS GREAT FOR WHEN YOU HAVE MOUTH ISSUES OR A TOOTHACHE. POP A PIECE IN YOUR MOUTH, ALLOW YOUR SALIVA TO MELT THE RESIN THEN CHEW IT. I USE IT WHEN I HAVE DIGESTIVE ISSUES. IT SEEMS TO CALM DOWN MY STOMACH. I ALSO USE IT WHEN I HAVE A TOOTHACHE. I MELT IT IN MY MOUTH AND WRAP IT AROUND THE TOOTH, IT HELPS STOP THE PAIN TILL I CAN GET TO THE DENTIST.
YOU CAN USE THIS RESIN FOR BURNING AND ALSO MAKE TINCTURES AND HERBAL INFUSIONS.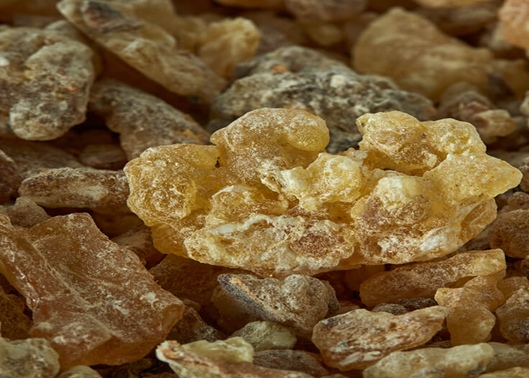 FRANKINCENSE CAN BE USED VERY WELL IN MIXTURES. HOWEVER, I LIKE MAIDI INCENSE VERY MUCH AS A SIMPLE SMOKE. AND PREFERABLY IN THE INCENSE SIEVE. THIS CREATES A PARTICULARLY FINE SCENT. BUT THIS KING INCENSE IS ALSO VERY PLEASANT ON CHARCOAL. WHEN I BURN ON CHARCOAL, I DON'T LEAVE IT FOR LONG, BUT WHEN IT GETS DARK, I PUT IT ASIDE AND PUT NEW CRUMBS BACK.
THE FRANKINCENSE OPENS THE MIND TO MEDITATION AND PRAYER. IT HAS A STRONG CLEANSING EFFECT ON THE BODY, MIND AND ATMOSPHERE. FRANKINCENSE IS AN ANTI-STRESS AGENT FOR NERVOUS TENSION, HAS A GERMICIDAL, DISINFECTANT, HEALING, CELL-RENEWING, ANTI-RHEUMATIC, PSYCHOACTIVE AND MOOD-ENHANCING EFFECT.
USE INCENSE FOR PURIFICATION, MEDITATION, INVOCATIONS AND RITUALS ... IT IS GOOD TO OCCASIONALLY CLEAN WAITING ROOMS, TREATMENT ROOMS AND OTHER ROOMS WHERE MANY PEOPLE STAY AND ALSO LET YOUR WORRIES GO WITH INCENSE OR SAGE. THIS CLEARS THE ATMOSPHERE AND CREATES FREE SPACE FOR DEVELOPMENT. THE NEW APARTMENT MUST ALSO BE CLEANED AND SMOKED
FRANKINCENSE AND MYRRH ARE CONSIDERED A DIVINE COUPLE. THE FRANKINCENSE CORRESPONDS TO THE DIVINE, THE SKY, THE SPIRITUAL, THE MASCULINE, THE SPIRIT AND THE MYRRH TO THE GROUND, THE FEMININE, THE MATTER, THE PENETRATING.
FRANKINCENSE IS PROBABLY THE MOST WELL-KNOWN INCENSE RESIN, MENTIONED SEVERAL TIMES IN THE BIBLE. THE CATHOLIC CHURCH USES FRANKINCENSE - MAINLY MIXED WITH OTHER RESINS - ESPECIALLY ON HOLIDAYS. THE INCENSE MAKES SENSE THERE, BECAUSE NOT ONLY THE SPIRITUAL OPENING TO THE TRANSCENDENT DIVINE, BUT ALSO THE CLEANSING AND DISINFECTING EFFECT IS IMPORTANT WHEN MANY PEOPLE COME TOGETHER.