Description
RAPÉ - SNUFF SACRED - CASA DO PAJÉ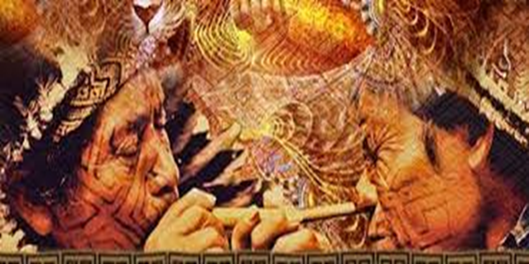 PAKIPANGA DEFENSE RAPÉ
ECUADORIAN PAKIPANGA
YARUMO & PAKIPANGA
ORIGIN: CHOCÓ - ECUADOR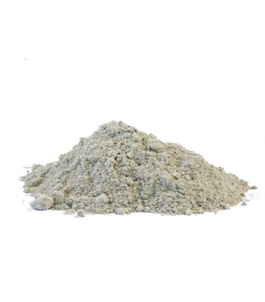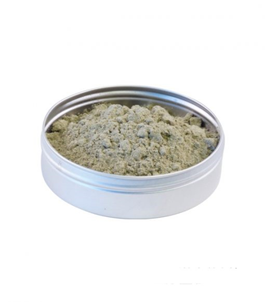 ECUADORIAN PAKIPANGA RAPÉ PAKIPANGA DEFENSE WAS MADE USING ONE OF THE MOST RENOWN MEDICINAL INGREDIENTS FROM NATURE, KALANCHOE PINNATA, CLOSELY RELATED WITH DULCAMARA AND KNOWN AS PAKIPANGA IS REFERRED TO AS A "MIRACLE PLANT.
THE OTHER INGREDIENT IN THIS SPECIAL BLEND IS THE ASH MADE FROM THE SILVER LEAVES THE YARUMO TREE (CECROPIA PELTATA) ALSO KNWON AS EMBAUBA. YARUMO LOCALLY IS WIDELY EMPLOYED AS A CURE FOR ASTHMA AND THOUGHT TO BE USEFUL IN TREATING A WIDE VARIETY OF OTHER AILMENTS. THIS SPECIAL BLEND WAS MADE AFTER MENY YEARS OF WORKING CLOSELY AND BEING AMAZED BY THE MANY PROPERTIES OF THE INGREDIENTS USED.
ECUADORIAN PAKIPANGA RAPÉ IS A PERFECT AND GENTLE ENERGIZER. THIS IS A MILD SNUFF, PROFOUND AND FULL OF LIGHT!
THIS ECUADORIAN PAKIPANGA RAPÉ WAS MADE IN THE CHOCÓ REGION OF THE ECUADORIAN ANDES, WHERE THE LOWLANDS MEET THE FOREST OF THE MOUNTAINS AND THE RIVERS FLOW PRISTINE FROM THE HIGHLANDS AND PÁRAMOS. THIS IS THE PLACE WHERE THIS FAMILY PROJECT IS BLOSSOMING WHILE THE HUMMINGBIRDS FLY AROUND US. THIS BLEND WAS MADE WITH ALL THE LOVE AND THE INTENTIONS FOR ALL OF US TO FIND GUIDANCE, ABUNDANCE AND JOY.