Description
SANTAL-BASMATI BY AFFINESSENCE - PARIS
ATTAR PERFUME OIL DESIGNER - GRADE A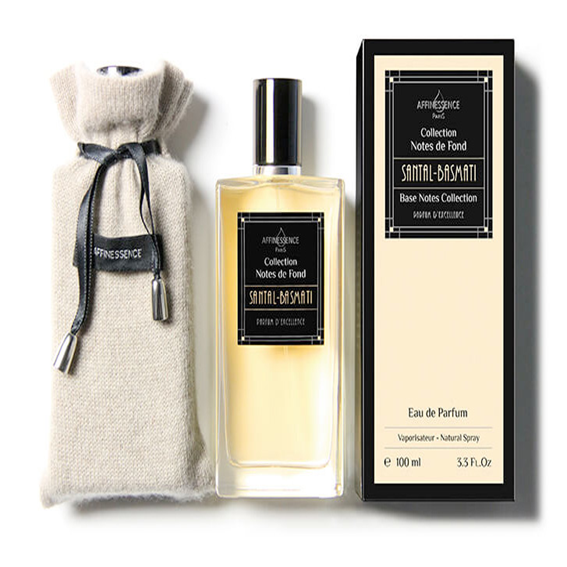 ATTAR PERFUME OIL CONCENTRATED
DESIGNER INSPIRED FAMOUS BRAND
SANTAL-BASMATI BY AFFINESSENCE - PARIS
SANDALWOOD AND BASMATI RICE CREATE THE CORE OF SANTAL BASMATI, WORK OF PERFUMER ALEXANDRA CARLIN.
ESSENCES OF MYSORE SANDALWOOD ARE ENRICHED WITH MILKY AND SENSUAL CHARACTER OF SPECIFIC BASMATI RICE, ONE OF THE RAREST IN THE WORLD.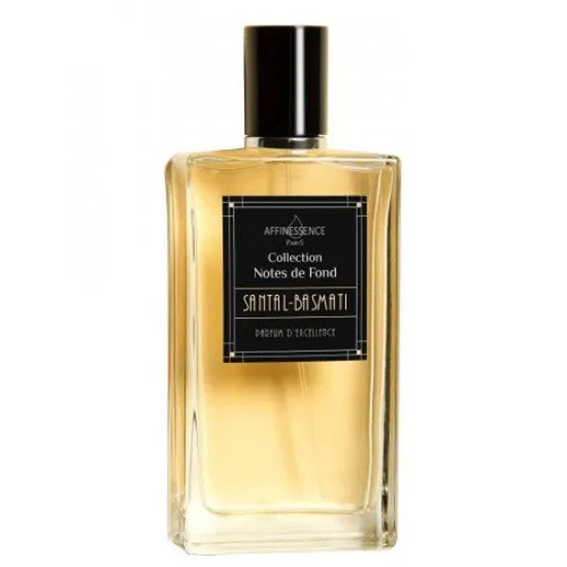 THE FRAGRANCE IS ENVELOPED WITH A VEIL OF PATCHOULI, IRIS AND CASHMERAN THAT FORM AN INTOXICATING, ADDICTIVE AND CLASSIC TRAIL. SANTAL BASMATI WAS LAUNCHED IN 2015.
AMONG ALL THE QUALITIES OF SANTAL, MYSORE ESSENCE CONTINUES TO STAND OUT AS THE MOST BEAUTIFUL AND THE MOST RARE.
AFFINESSENCE ASSOCIATED ITS INFINITELY SENSUAL, CARNAL AND MILKY NOTES TO BASMATI, ONE OF THE MOST FRAGRANT RICE IN THE WORLD.
BOLD AND SUBLIME, THIS FUSIONAL DUO WRAPS THEMSELVES IN A LACE FROM PATCHOULI, IRIS AND CASHMER, TO FORM AN IRRESISTIBLE FRAGRANCE WITH AN ADDICTIVE AND VIGOROUS TRAIL.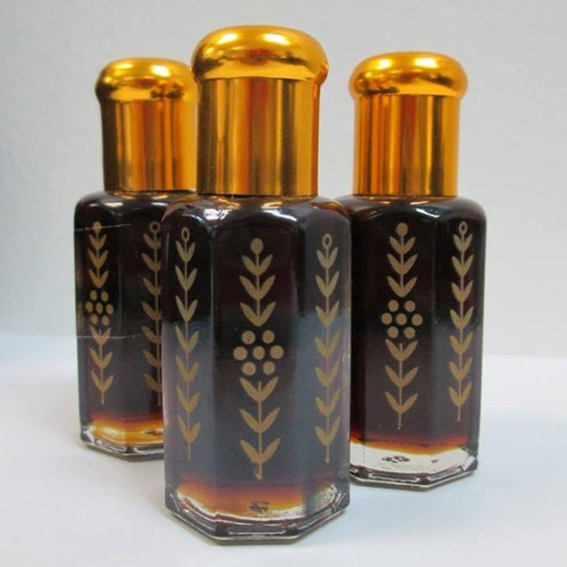 ABOUT OUR ATTARS PERFUME OILS DESIGNERS
LEGAL NOTICE: OUR FRAGRANCES SHOULD NOT BE CONFUSED WITH THE ORIGINALS. HOUSE RÁ-BENJAMIM AL OUDH HAS NO AFFILIATION WITH THE MANUFACTURER / DESIGNER.
TRADEMARKS AND COPYRIGHTS ARE THE PROPERTIES OF THEIR RESPECTIVE MANUFACTURERS AND / OR DESIGNERS. OUR INTERPRETATION OF THESE FRAGRANCES WAS CREATED THROUGH CHEMICAL ANALYSIS.
THE DESCRIPTIONS ON OUR WEBSITE ARE TO GIVE THE CUSTOMER AN IDEA OF THE PERFUME CHARACTER, NOT TO CHEAT, CONFUSE THE CUSTOMER OR INFRINGE THE MANUFACTURER / DESIGNER'S NAME AND VALUABLE TRADEMARK. WE DO NOT PRESENT OUR PRODUCTS AS ORIGINAL.
THEREFORE WE DO NOT VIOLATE ANY COPYRIGHT LAW / TRADEMARK. ANY REFERENCES TO BRAND NAMES ARE MADE FOR COMPARISON PURPOSES ONLY.
OUR VIRTUAL STORE COMPLIES WITH THE FEDERAL COMMITTEE ON TRADE POLICY DECLARATION ON COMPARATIVE ADVERTISING.
I ENCOURAGE YOU TO READ THIS FULL PAGE TO UNDERSTAND A LITTLE ABOUT THE PERFUME INDUSTRY AND WHY YOU SHOULD START USING OUR ATTARS PERFUME OIL DESIGNERS PURE INSTEAD OF PURCHASING EXPENSIVE BRAND PERFUMES THAT ARE NOT JUST A LITTLE DEAL, LONG TERM PERFUMES, THEY ARE A COMPLETE THEFT.
WHAT IS THE DIFFERENCE BETWEEN ATTING PERFUME OIL DESIGNERS AND PERFUME? PLEASE DO NOT CONFUSE OUR ATTARS PERFUME OILS DESIGNERS - PURE FRAGRANCE OILS WITH COLONIES, PERFUMES OR ESSENTIAL OILS. ATTARS PERFUME OILS DESIGNERS - FRAGRANCE OILS, ARE MUCH MORE SOPHISTICATED THAN FILLED PERFUMES. NEVER OFFENSIVE OR HAZARDOUS, LASTING AND BALANCED.