Description
SOLARIS BY AGONIST
ATTAR PERFUME OIL DESIGNER - GRADE A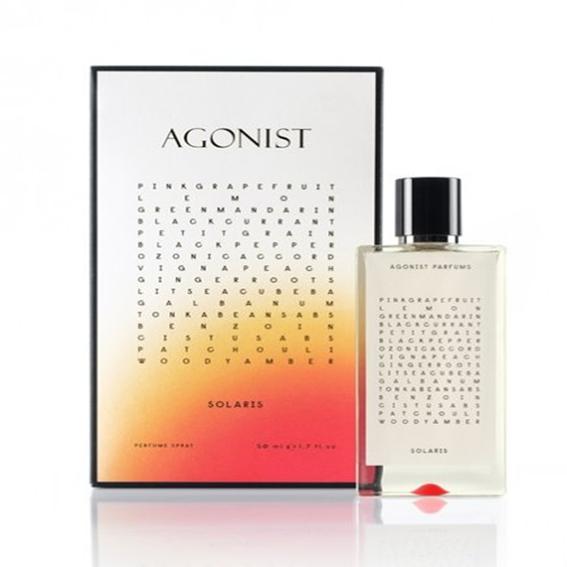 ATTAR PERFUME OIL CONCENTRATED
DESIGNER INSPIRED FAMOUS BRAND
SOLARIS BY AGONIST
AN OLFACTORY PYRAMID ALWAYS AHEAD OF ITS TIME: THIS IS THE GOLDEN THREAD IN EVERY AGONIST CREATION. UNISEX FRAGRANCES, PRODUCTS WITH 100% NATURAL ESSENCES, INSPIRED BY THE CLIMATE AND CULTURE OF NORTHERN EUROPE, IN WHICH DESIGN AND PURITY COME TOGETHER, EACH CHARACTERIZED BY THE MATCHING OF UNIQUE ESSENCES, CONCEIVED IN CLOSE COLLABORATION WITH RENOWNED PERFUMERS.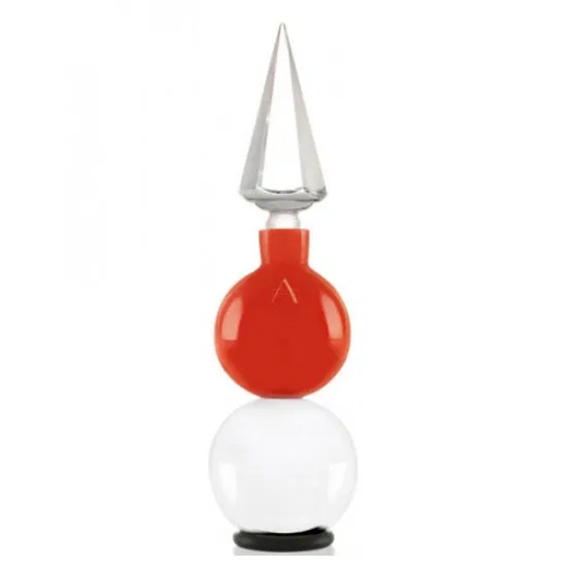 SOLARIS, IS THE NEW SEASON'S FRAGRANCE INSPIRED BY THE VIBRANT LIGHT OF THE MIDNIGHT SUN THAT IS TYPICAL OF THE NORDIC SUMMERS. FRESH AND WARM AT THE SAME TIME, THANKS TO THE OLFACTORY ROUNDNESS OF ITS NOTES, THIS FRAGRANCE ENCAPSULATES THE SAME MAGIC AS THOSE NEVER-ENDING SUNSETS, THAT LAST EVEN AFTER MIDNIGHT. SOLARIS WAS LAUNCHED IN 2014.
TOP NOTES: TANGERINE - PINK GRAPEFRUIT - BLACK CURRANT - LEMON - PETITGRAIN
MIDDLE NOTES: PEACH - SEA NOTES - GALBANUM - GINGER - BLACK PEPPER
BASE NOTES: PATCHOULI - TONKA BEANS - BENZOIN - LABDANUM - AMBERGRIS
NEW EMOTIONS COMING FROM THE NORTH BY AGONIST
SOLARIS – THE FRAGRANCE FROM THE SWEDISH ARTISTIC PARFUME BRAND AGONIST.
SOLARIS IS INSPIRED BY THE VIBRANT MIDNIGHT SUN THAT NEVER SETS DURING SUMMER IN THE NORTH. FRESH, WARM AND WITH A SPHERIC ROUNDNESS IN THE TRANSITIONS OF THE NOTES, MAKES THIS FRAGRANCE AS MAGICAL AS THE NEVER ENDING SUNSETS.
AGONIST IS A SWEDISH PERFUMEBRAND LAUNCHED IN 2008. TODAY AGONIST IS REGARDED AS ONE OF THE MOST SOUGHT AFTER AND UNIQUE BRANDS WITHIN THE INTERNATIONAL NICHE MARKET OF PERFUMES. WITH A DISTINCT FOCUS ON DETAILS, ARTISTIC EXPRESSION AND RAW MATERIAL AGONIST CREATES UNISEX FRAGRANCES IN COLLABORATION WITH RENOWNED PERFUMERS BASED ON NATURAL INGREDIENTS.
ORIENTAL CITRUS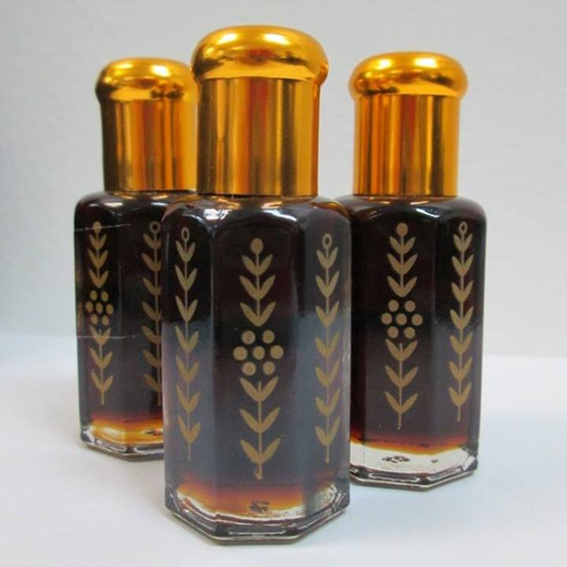 ABOUT OUR ATTARS PERFUME OILS DESIGNERS
LEGAL NOTICE: OUR FRAGRANCES SHOULD NOT BE CONFUSED WITH THE ORIGINALS. HOUSE RÁ-BENJAMIM AL OUDH HAS NO AFFILIATION WITH THE MANUFACTURER / DESIGNER.
TRADEMARKS AND COPYRIGHTS ARE THE PROPERTIES OF THEIR RESPECTIVE MANUFACTURERS AND / OR DESIGNERS. OUR INTERPRETATION OF THESE FRAGRANCES WAS CREATED THROUGH CHEMICAL ANALYSIS.
THE DESCRIPTIONS ON OUR WEBSITE ARE TO GIVE THE CUSTOMER AN IDEA OF THE PERFUME CHARACTER, NOT TO CHEAT, CONFUSE THE CUSTOMER OR INFRINGE THE MANUFACTURER / DESIGNER'S NAME AND VALUABLE TRADEMARK. WE DO NOT PRESENT OUR PRODUCTS AS ORIGINAL.
THEREFORE WE DO NOT VIOLATE ANY COPYRIGHT LAW / TRADEMARK. ANY REFERENCES TO BRAND NAMES ARE MADE FOR COMPARISON PURPOSES ONLY.
OUR VIRTUAL STORE COMPLIES WITH THE FEDERAL COMMITTEE ON TRADE POLICY DECLARATION ON COMPARATIVE ADVERTISING.
I ENCOURAGE YOU TO READ THIS FULL PAGE TO UNDERSTAND A LITTLE ABOUT THE PERFUME INDUSTRY AND WHY YOU SHOULD START USING OUR ATTARS PERFUME OIL DESIGNERS PURE INSTEAD OF PURCHASING EXPENSIVE BRAND PERFUMES THAT ARE NOT JUST A LITTLE DEAL, LONG TERM PERFUMES, THEY ARE A COMPLETE THEFT.
WHAT IS THE DIFFERENCE BETWEEN ATTING PERFUME OIL DESIGNERS AND PERFUME? PLEASE DO NOT CONFUSE OUR ATTARS PERFUME OILS DESIGNERS - PURE FRAGRANCE OILS WITH COLONIES, PERFUMES OR ESSENTIAL OILS. ATTARS PERFUME OILS DESIGNERS - FRAGRANCE OILS, ARE MUCH MORE SOPHISTICATED THAN FILLED PERFUMES. NEVER OFFENSIVE OR HAZARDOUS, LASTING AND BALANCED.