Description
THE MAJESTIC VETIVER BY ALEXANDRE J
ATTAR PERFUME OIL DESIGNER - GRADE AA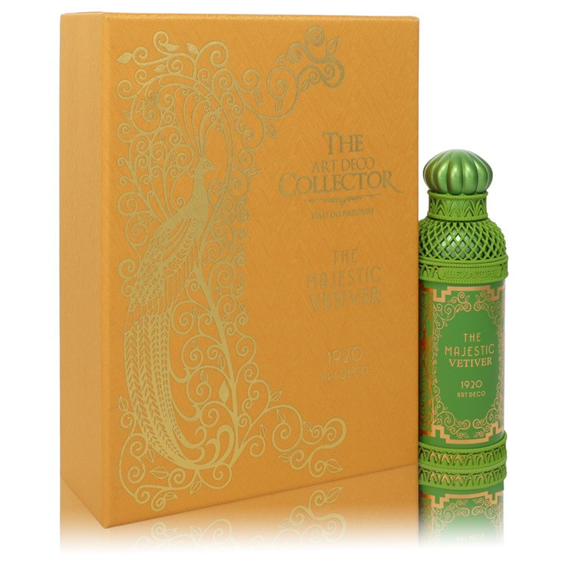 ATTAR PERFUME OIL CONCENTRATED
DESIGNER INSPIRED FAMOUS BRAND
THE MAJESTIC VETIVER BY ALEXANDRE J
IS A CHYPRE FRAGRANCE FOR WOMEN AND MEN
THIS IS A NEW FRAGRANCE
THE MAJESTIC VETIVER WAS LAUNCHED IN 2020
THE MAJESTIC VETIVER WAS CREATED BY ANNE-SOPHIE BEHAGHEL AND AMELIE BOURGEOIS.
TOP NOTES: GRAPEFRUIT - BASIL - CARDAMOM
MIDDLE NOTES: LIATRIS - CORIANDER
BASE NOTES: VETIVER - AGARWOOD (OUD) - SUEDE - LABDANUM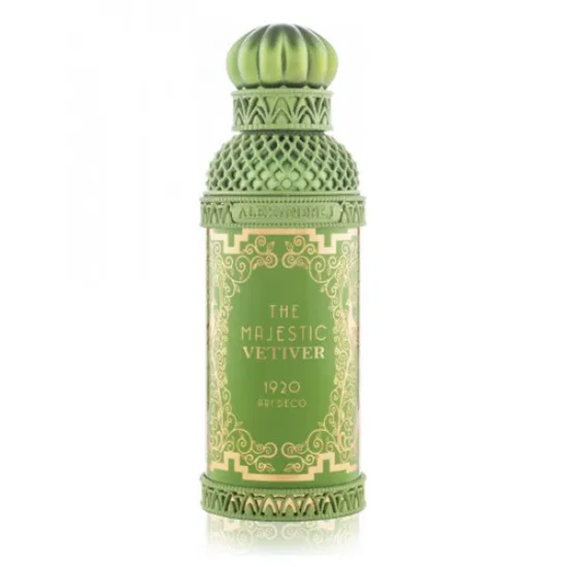 THE MAJESTIC VETIVER PERFUME BY ALEXANDRE J, FEEL AS THOUGH YOU'RE WANDERING ALONGSIDE THE FRENCH RIVIERA WITH EVERY STEP YOU TAKE WHEN YOU INDULGE IN THE MAJESTIC VETIVER.
THIS REVITALIZING WOMEN'S PERFUME BLENDS AROMATIC, EARTHY, CITRUS AND SPICY ACCORDS FOR AN INSPIRED, MESMERIZING RESULT THAT CAN DISTRACT YOU FROM THE WORLD WITH ITS MAJESTIC TRANQUILITY. OPENING THE AROMA ARE NOTES OF BASIL, CARDAMOM AND GRAPEFRUIT, A CRISP AND LUMINOUS INTRODUCTION THAT IS IMPOSSIBLE TO IGNORE.
FOLLOWING THIS ARE MIDDLE NOTES OF CORIANDER AND LIATRIS, CONTINUING THE BOTANICALLY-RICH VIBE THAT MAKES YOU FEEL IMMERSED IN THE GREAT OUTDOORS WITH EVERY SPRITZ.
THE FINAL COLLECTION OF NOTES, INCLUDING SUEDE, OUD, LABDANUM AND VETIVER, INCORPORATE A DEEPLY ROBUST AND ALLURING BASE THAT CAN LINGER ON YOUR SKIN FOR HOURS INTO THE EVENING.
DISPLAYED IN AN ART-DECO, LEAFY-GREEN BOTTLE WITH GOLD FILIGREE DETAILING, THIS 2020 ALEXANDRE J FRAGRANCE BOTTLE CERTAINLY LIVES UP TO ITS SCENT. IT COMES AS PART OF A LARGER FRAGRANCE COLLECTION THAT ADHERES TO A 1920'S THEME, ALL DEVELOPED BY PERFUMERS ANNE-SOPHIE BEHAGHEL AND AMELIE BOURGEOIS. ALL PRODUCTS ARE ORIGINAL, AUTHENTIC NAME BRANDS. WE DO NOT SELL KNOCKOFFS OR IMITATIONS.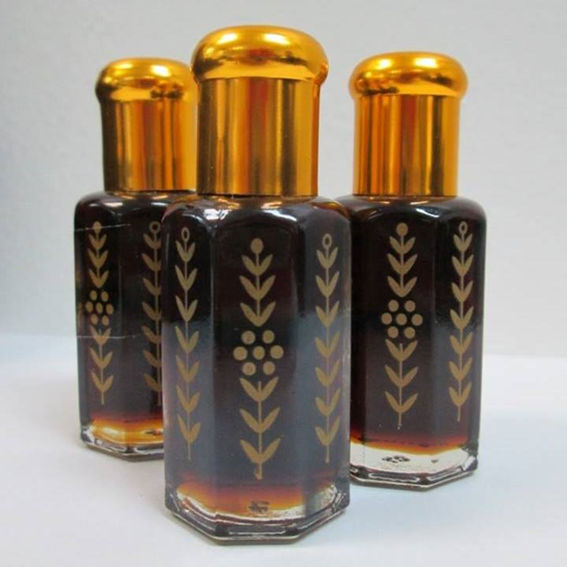 ABOUT OUR ATTARS PERFUME OILS DESIGNERS
LEGAL NOTICE: OUR FRAGRANCES SHOULD NOT BE CONFUSED WITH THE ORIGINALS. HOUSE RÁ-BENJAMIM AL OUDH HAS NO AFFILIATION WITH THE MANUFACTURER / DESIGNER.
TRADEMARKS AND COPYRIGHTS ARE THE PROPERTIES OF THEIR RESPECTIVE MANUFACTURERS AND / OR DESIGNERS. OUR INTERPRETATION OF THESE FRAGRANCES WAS CREATED THROUGH CHEMICAL ANALYSIS.
THE DESCRIPTIONS ON OUR WEBSITE ARE TO GIVE THE CUSTOMER AN IDEA OF THE PERFUME CHARACTER, NOT TO CHEAT, CONFUSE THE CUSTOMER OR INFRINGE THE MANUFACTURER / DESIGNER'S NAME AND VALUABLE TRADEMARK. WE DO NOT PRESENT OUR PRODUCTS AS ORIGINAL.
THEREFORE WE DO NOT VIOLATE ANY COPYRIGHT LAW / TRADEMARK. ANY REFERENCES TO BRAND NAMES ARE MADE FOR COMPARISON PURPOSES ONLY.
OUR VIRTUAL STORE COMPLIES WITH THE FEDERAL COMMITTEE ON TRADE POLICY DECLARATION ON COMPARATIVE ADVERTISING.
I ENCOURAGE YOU TO READ THIS FULL PAGE TO UNDERSTAND A LITTLE ABOUT THE PERFUME INDUSTRY AND WHY YOU SHOULD START USING OUR ATTARS PERFUME OIL DESIGNERS PURE INSTEAD OF PURCHASING EXPENSIVE BRAND PERFUMES THAT ARE NOT JUST A LITTLE DEAL, LONG TERM PERFUMES, THEY ARE A COMPLETE THEFT.
WHAT IS THE DIFFERENCE BETWEEN ATTING PERFUME OIL DESIGNERS AND PERFUME? PLEASE DO NOT CONFUSE OUR ATTARS PERFUME OILS DESIGNERS - PURE FRAGRANCE OILS WITH COLONIES, PERFUMES OR ESSENTIAL OILS. ATTARS PERFUME OILS DESIGNERS - FRAGRANCE OILS, ARE MUCH MORE SOPHISTICATED THAN FILLED PERFUMES. NEVER OFFENSIVE OR HAZARDOUS, LASTING AND BALANCED.