Description
WHITE AMBER ATTAR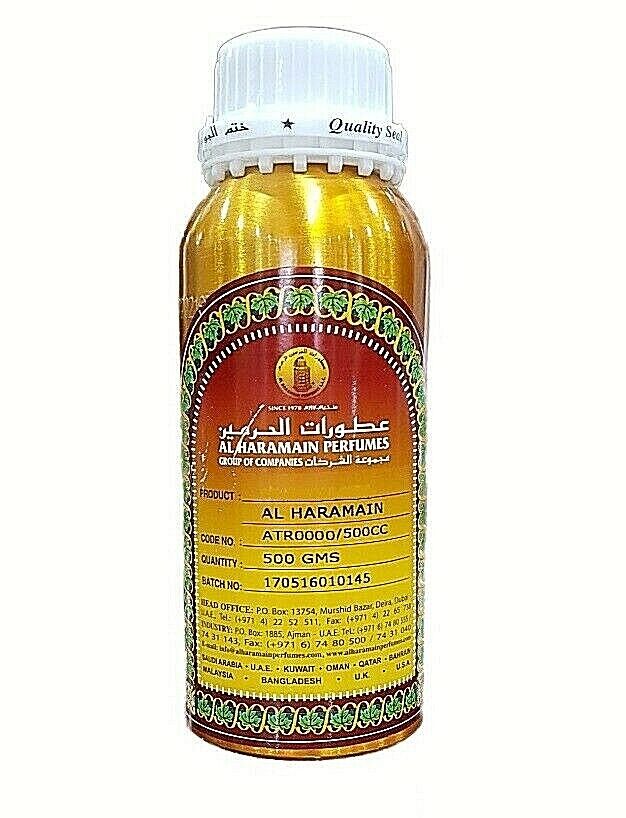 WHITE AMBER ATTAR
HIGH-QUALITY PERFUME OIL
BY AL HARMAMAIN
TOP NOTES: AMBER - WOODY NOTES - BERGAMOT
MIDDLE NOTES: AMBER - WOODY NOTES - BERGAMOT
BASE NOTES: AMBER - WOODY NOTES - BERGAMOT
PERFUME OIL WHITE AMBER BY AL HARAMAIN IS A WOODY, FRESH AND DRY AMBER FRAGRANCE.
THE PERFUME FEATURES AMBER, WOODY NOTES AND BERGAMOT.
IT HAS A LOVELY CLEAN FRESH SHARPNESS IN THE OPENING WHICH EVOLVES TO A VERY DRY ARID WOODY NOTE.
WHITE AMBER IS SUITABLE FOR BOTH WOMEN AND MEN BUT LEANS MORE TOWARDS THE MALE SIDE.
MAIN ACCORDS: AMBER - WOODY - ANIMALISTIC - BALSAMIC -FRESH SPICY
HEAVENLY
I MEAN EVERYTHING RÁ HAS IN THIS SHOP
IS HEAVENLY - BUT THAT IS WHAT COMES
TO MIND WHEN I SMELL AMBER WHITE
IT'S A SWEET FRESH SMELLING SCENT
I WOULD SAY THAT IT SMELLS LIKE MUSK
IT IS IN THE WHITE MUSK FAMILY
IT HAS HINTS OF FLORALS AND IS CLOSE
TO AMBER GOLD AND EGYPTIAN MUSK
BUT NOT AS POWDERY
DEFINITELY A DAILY WEAR PERFUME THAT
WILL MAKE YOU HAPPY - I HAVE BEEN NUZZLING
DOWN INTO MY SHIRT REPEATEDLY JUST TO SMELL
MORE OF IT
I LITERALLY THOUGHT THAT THERE WOULD
NEVER BE ANOTHER FRAGRANCE TO COMPETE
WITH EGYPTIAN MUSK AS MY FAVORITE
BOY WAS I WRONG
THIS IS A SEXY BUT SOPHISTICATED CLEAN CRISP SCENT
HIGH-QUALITY PERFUME OIL
CONCENTRATED PERFUME OIL
ALCOHOL-FREE