Description
WHITE SAGE - 12 PACK SALVIA APIANA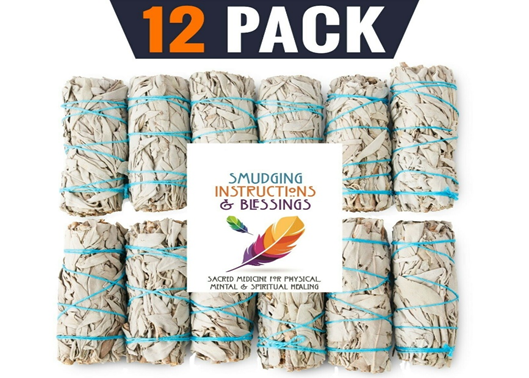 SUSTAINABLY GROWN - WHOLESALE BULK
ORIGIN: USA
SIZE: WHITE SAGE 12 PACK 4" INCHES - SMALL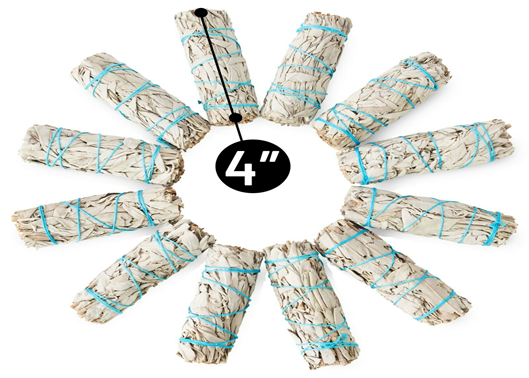 12 PACK WHOLESALE BULK SAGE BUNDLES (EACH ARE 4" LONG).
ALSO INCLUDED IS OUR SMALL 2 PAGE INSTRUCTIONAL GUIDE COMPLETE WITH BLESSINGS.
ALL OF OUR SAGE IS INTENDED FOR SPIRITUAL USE - CLEANSING, SMUDGING, MEDITATION, YOGA, RELAXATION/STRESS RELIEF AND MORE.
WHITE SAGE IS AN EXCELLENT RITUAL TOOL FOR CLEANSING AND CERTAINLY OUR FAVORITE!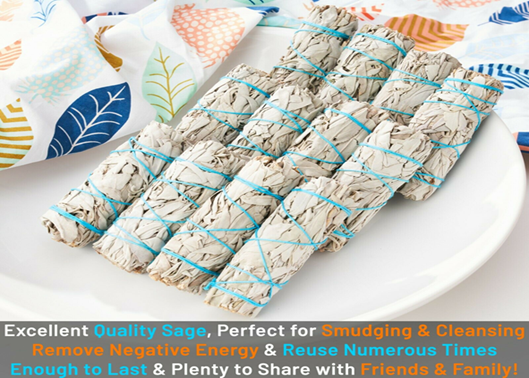 ALL OF OUR SAGE IS ENTIRELY HAND PICKED (VERY CAREFULLY!), HAND TIED AND PACKAGED WITH LOVE AND CARE. THE SAGE COMES FROM PRIVATE LAND IN A MOUNTAINOUS REGION AROUND CALIFORNIA. BY PICKING THE SAGE IT HELPS SPREAD SMALL SEEDS ON TO THE GROUND AND GIVES BIRTH TO NEW SAGE PLANTS.
THESE PERENNIAL HERBS GROW NATURALLY IN THEIR ORIGINAL HABITAT JUST AS THEY HAVE FOR MILLENNIA.
WE SINCERELY APPRECIATE YOUR GENEROUS SUPPORT!
SUSTAINABILITY IS ONE OF OUR TOP PRIORITIES (AS YOU MAY BE ABLE TO TELL) AND IF THERE IS ANYTHING WE MAY HELP WITH PLEASE DO NOT HESITATE TO ASK!